SUMU fruit forks

Material: Zirconia and resin
Heat resistance temperature 240℃
SUMU in Japanese means both "live" and "clear", illustrating the longevity and purity of the product. It
is a collection of zirconia cutlery that is about 50% lighter than conventional dining utensils. The smooth finish, thin shape, and the pleasant texture of zirconia will allow you to focus your attention on all of the subtle flavors of the cuisine.
Regular price
$137.00 USD
Regular price
Sale price
$137.00 USD
Unit price
per
Sale
Sold out
Share
View full details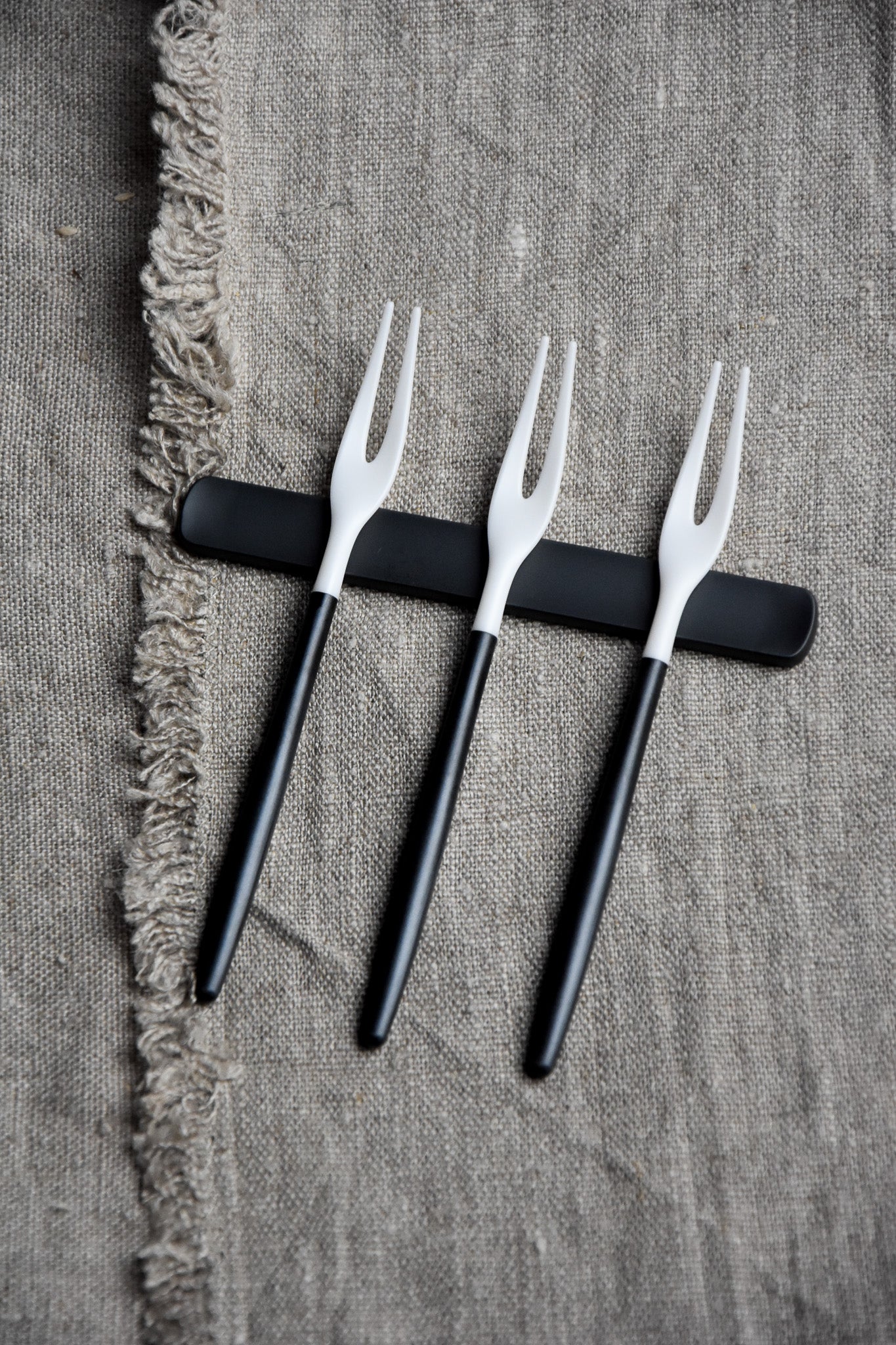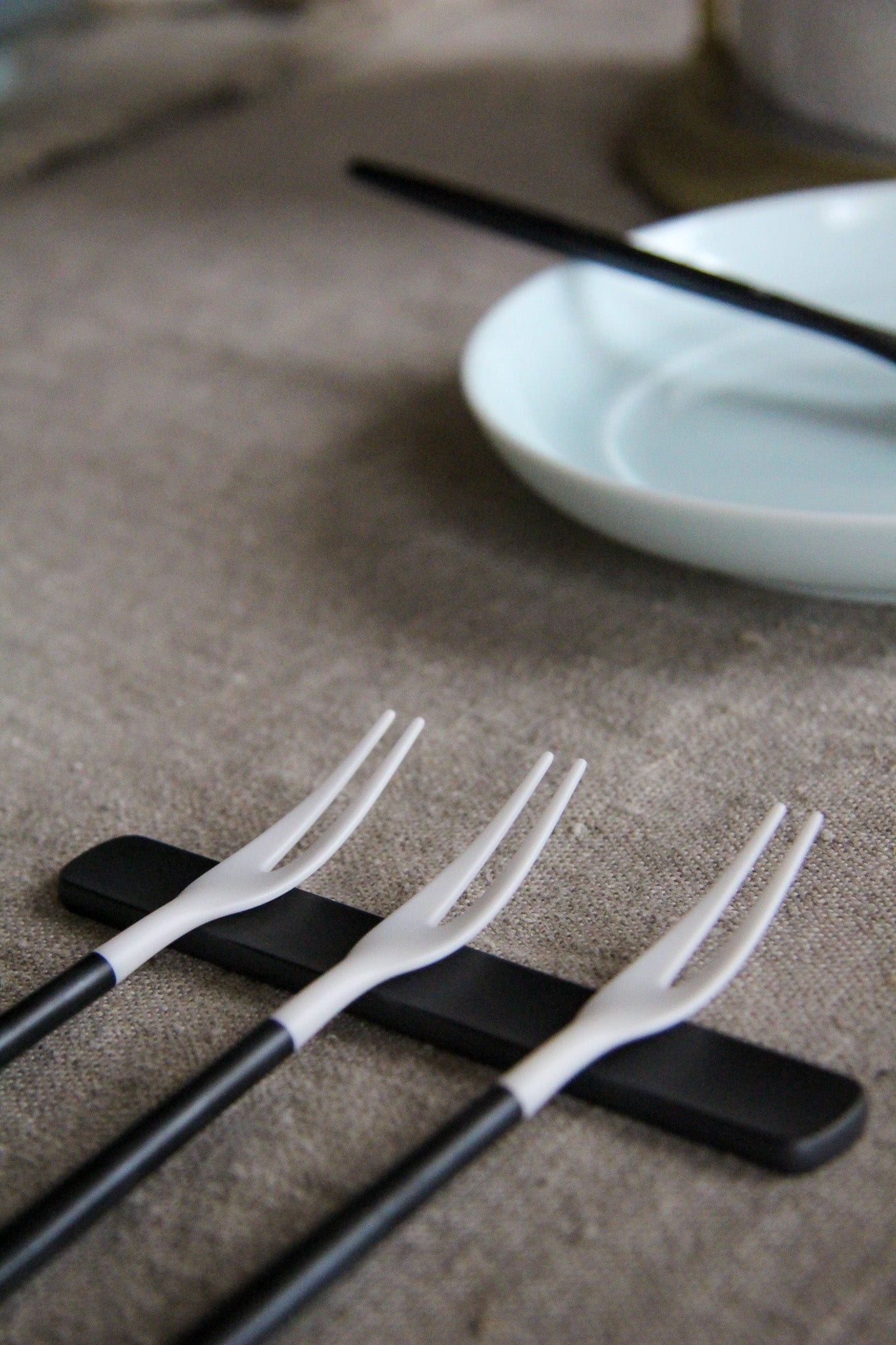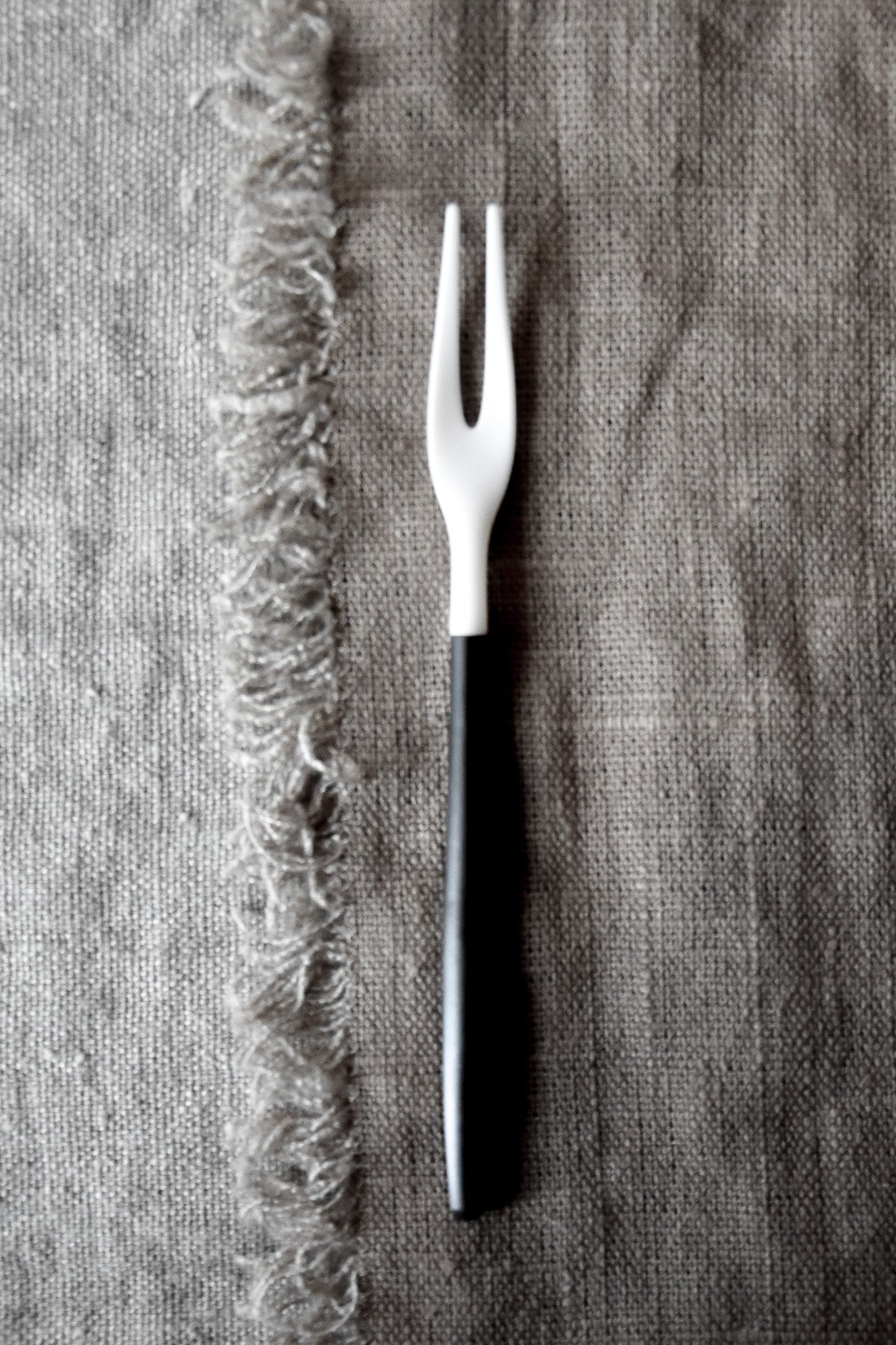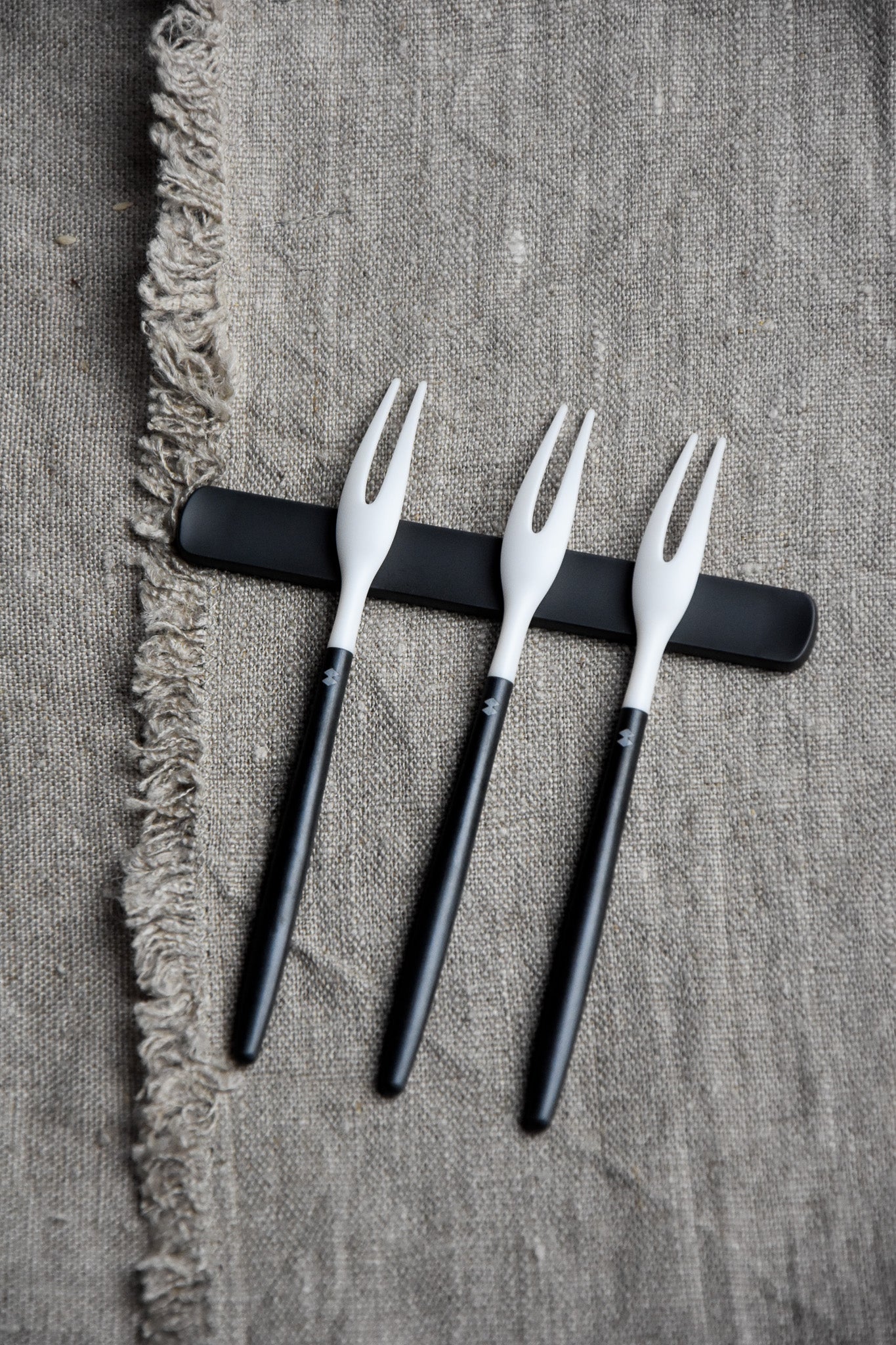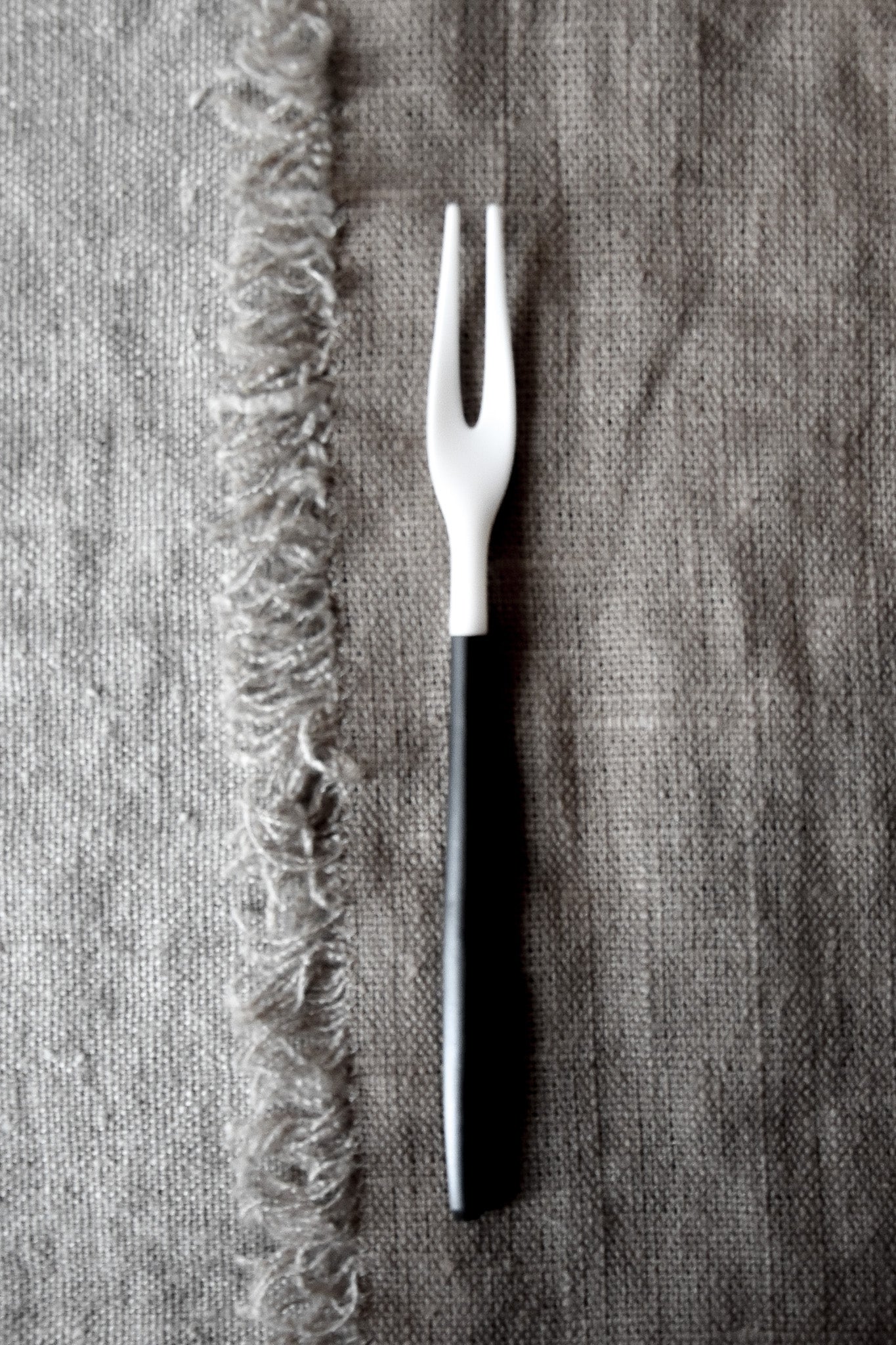 Zikico
About the brand

The brand name ZIKICO is a combination of  "Z"
for zirconia, "JIKI" (the Japanese word for porcelain), and "CO" for corporation. The logo is comprised of two overlapping rhombuses, illustrative of the crystal structures contained in zirconia.
About the materials and process

ZIKICO specializes in products made of a unique
material called zirconia, which is a type of ceramic made from minerals. These are nearly as hard as diamond and ruby. It is made up of two types of crystals, each with different properties that adapt to external forces. This gives zirconia an even balance of metal-like hardness and suppleness. It is made by sintering at a high temperature of about 1400 degree Celsius (2550 degree Fahrenheit).  Much like pottery, zirconia does not release any metal ions or cause allergic reactions. If one were to express all of these wonderful characteristics in one word, it would be "ideal". ZIKICO is contributing to the universal dining experience by making full use of the wonders of zirconia. Our unique powder injection molding and shaping process yield products with consistently beautiful lines. All ZIKICO products are hand crafted by expert artisans.
About their story

The soup had more flavor when eaten directly from the bowl than with spoons. The taste of metallic odor was overpowering. The metallic odor is caused by the breakdown of lipids
through oxidation reactions of metal. Unfortunately, there were no wooden or ceramic
spoons available to eat with. Therefore, we decided to produce it using zirconia ceramic, which was more durable than metals. The zirconia processing technology was a combination of plastic technology, which was a mass production technology, and ceramic art.
Disclaimer

Take caution to avoid using excessive pressure while cleaning or drying.
Delicately remove any water residue after washing.
The usage of a dishwasher or dryer for this item is not advisable.
Prevent contact between this product and other metal items to prevent potential discoloration.
Note that zirconia is a durable material that can scratch metal products it comes into contact with, and there is a possibility of metal particles adhering to the item. If this happens, you can eliminate the metal particles by washing with an abrasive detergent or cleanser.
Treat this product with care, similar to how you handle ceramic items.
Avoid exposing it t fire or extreme temperature variations, as it may result in damage.
Do not use it on hard surfaces like frozen ice cream or chocolate.
Misusing thispoduct for purposes other than its intended use may lead to damage or
potential harm.
If the product gets damaged, stop using it to prevent any injur ies.