Handwoven sandal
Material: Leather - iron dyed
All Mohinder shoes need to be broken in.
The shoe can be purchased in the right size.
Regular price
$157.00 USD
Regular price
Sale price
$157.00 USD
Unit price
per
Sale
Sold out
Share
View full details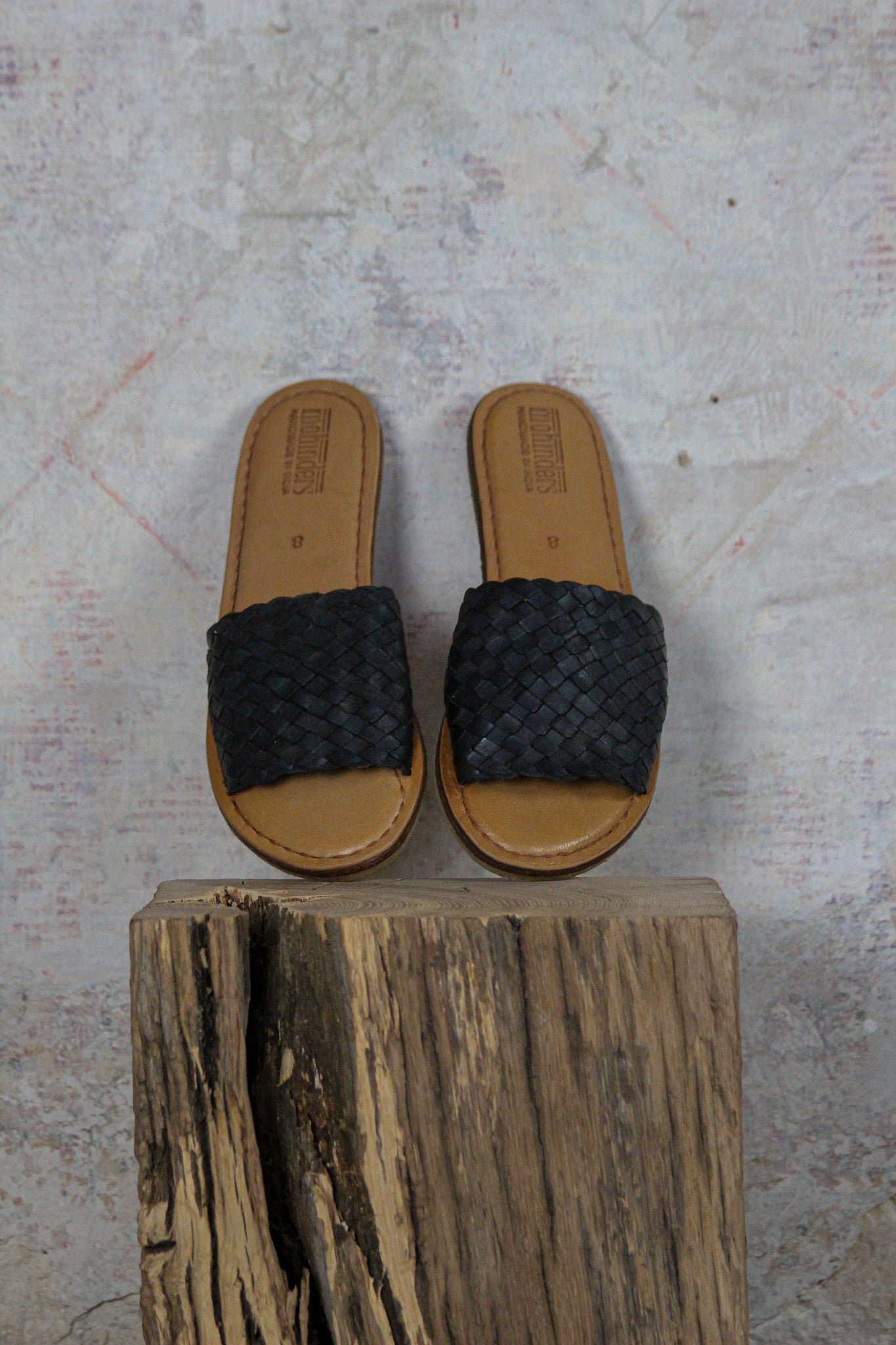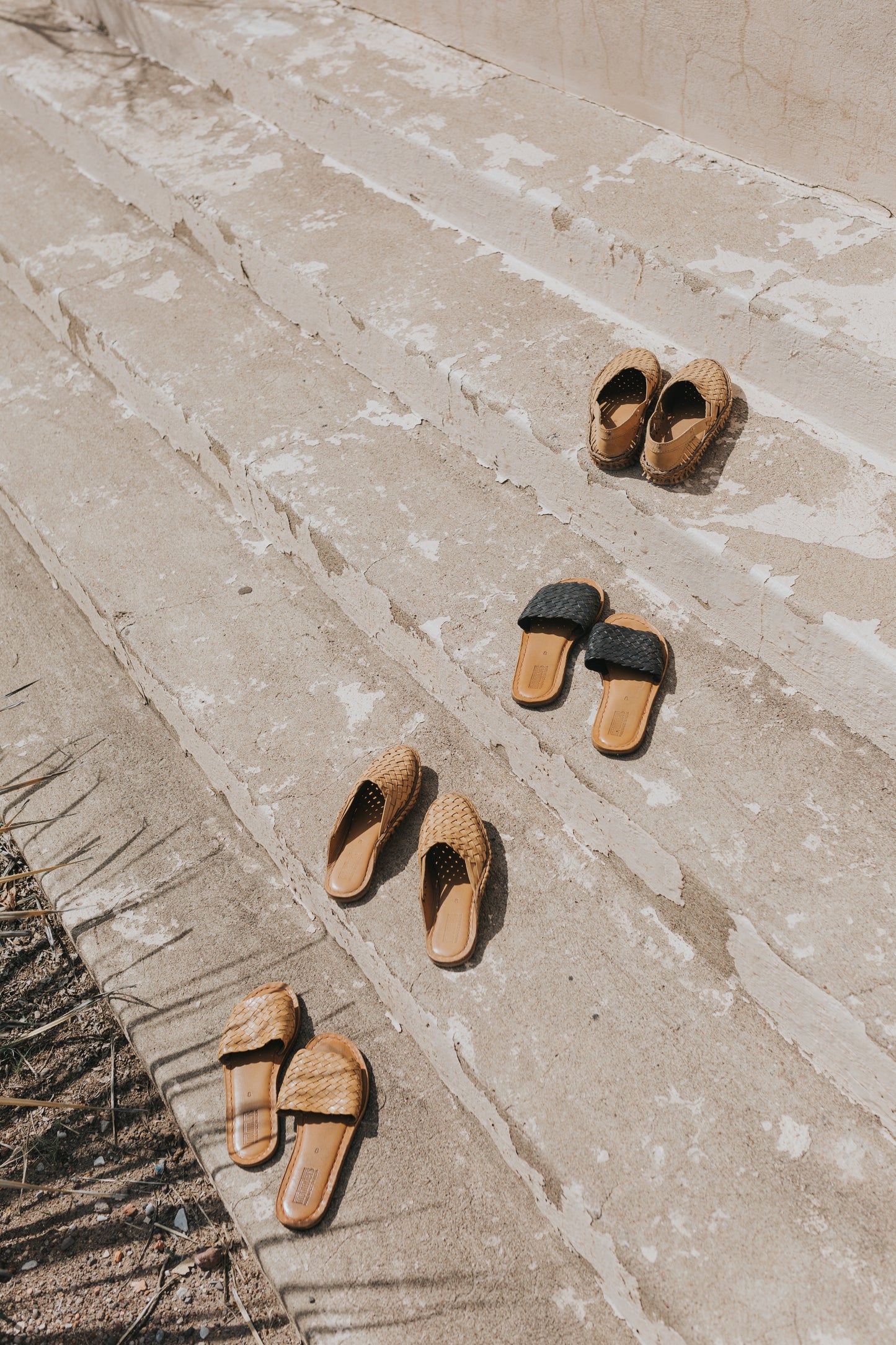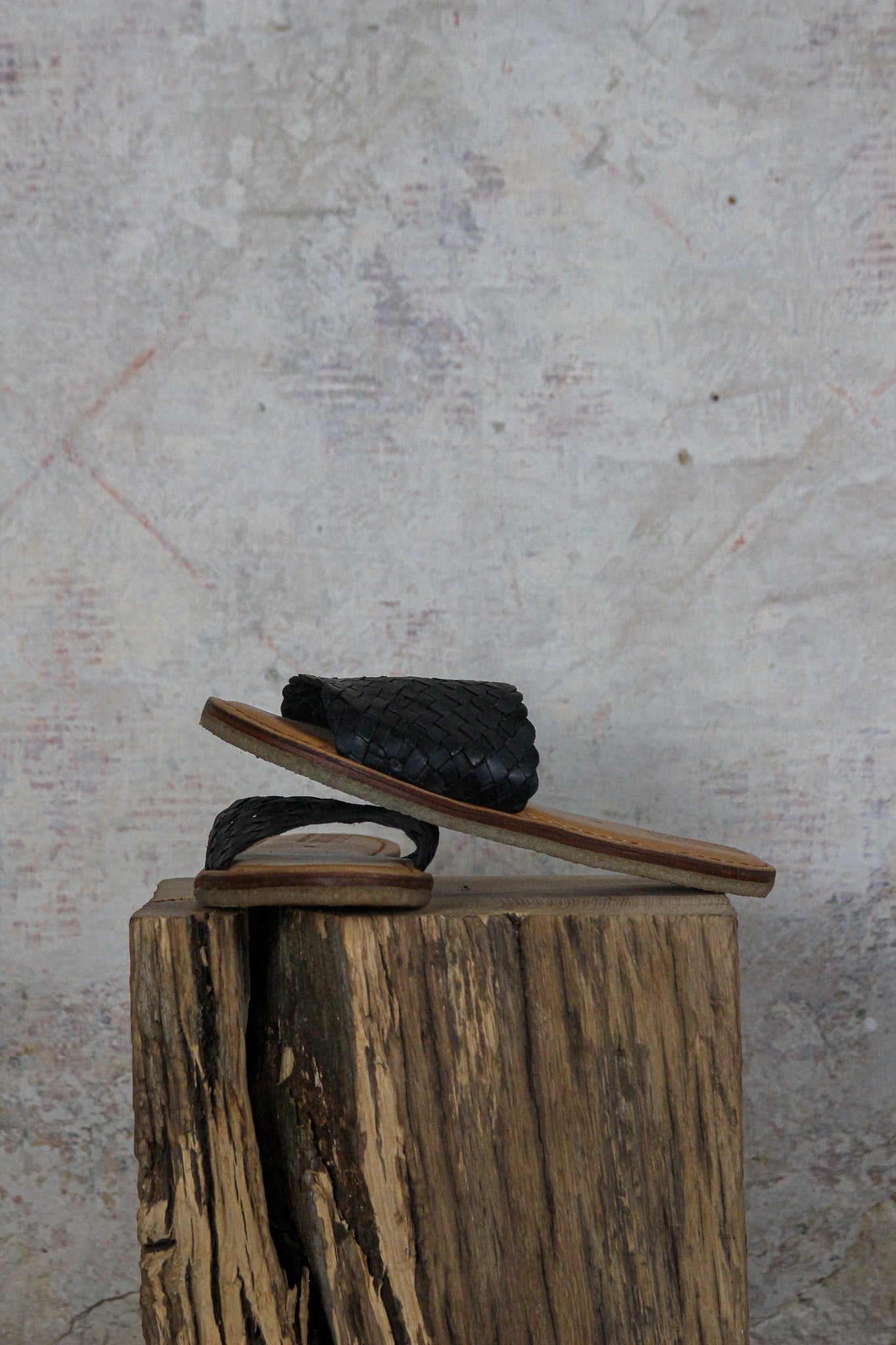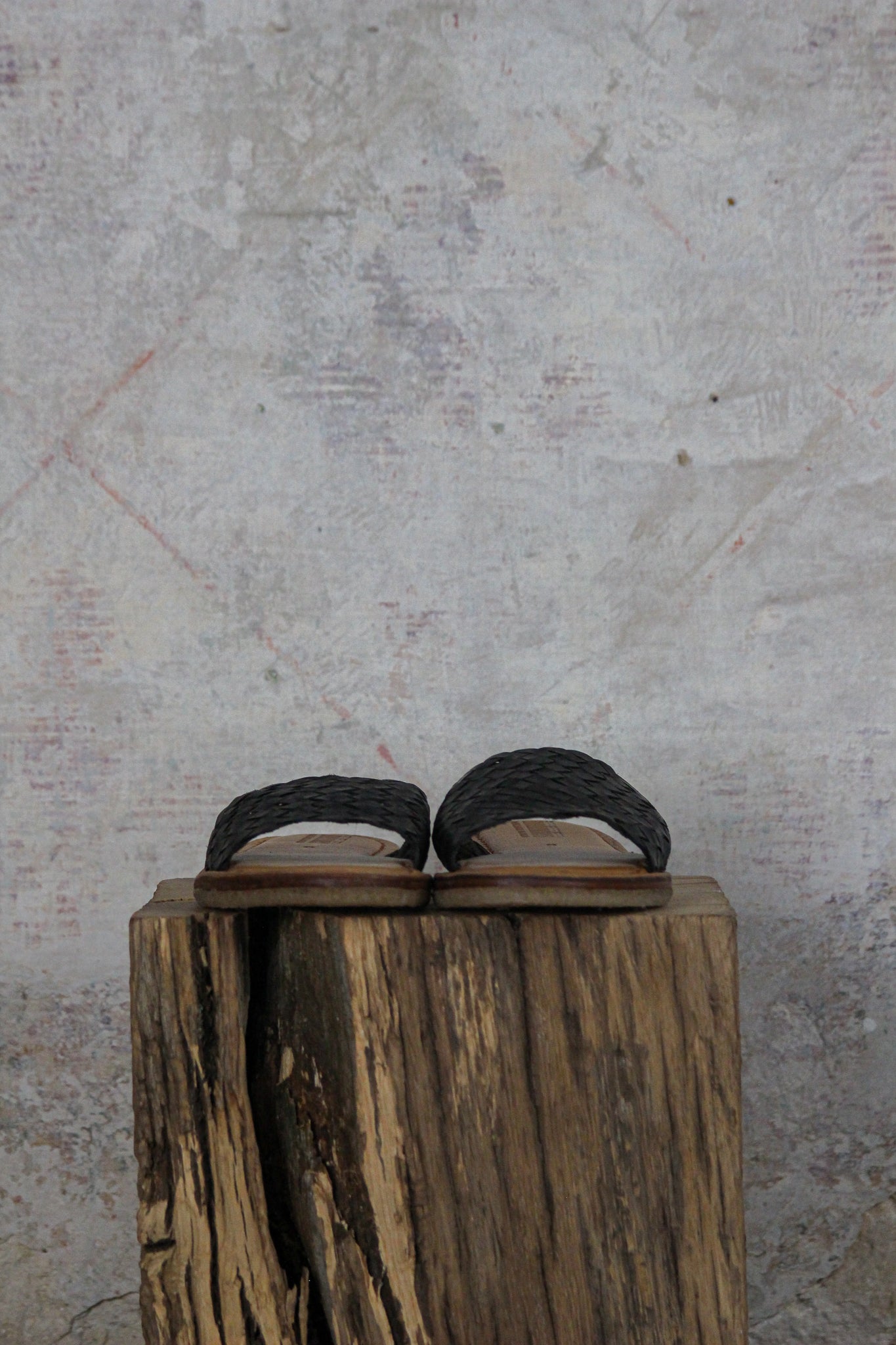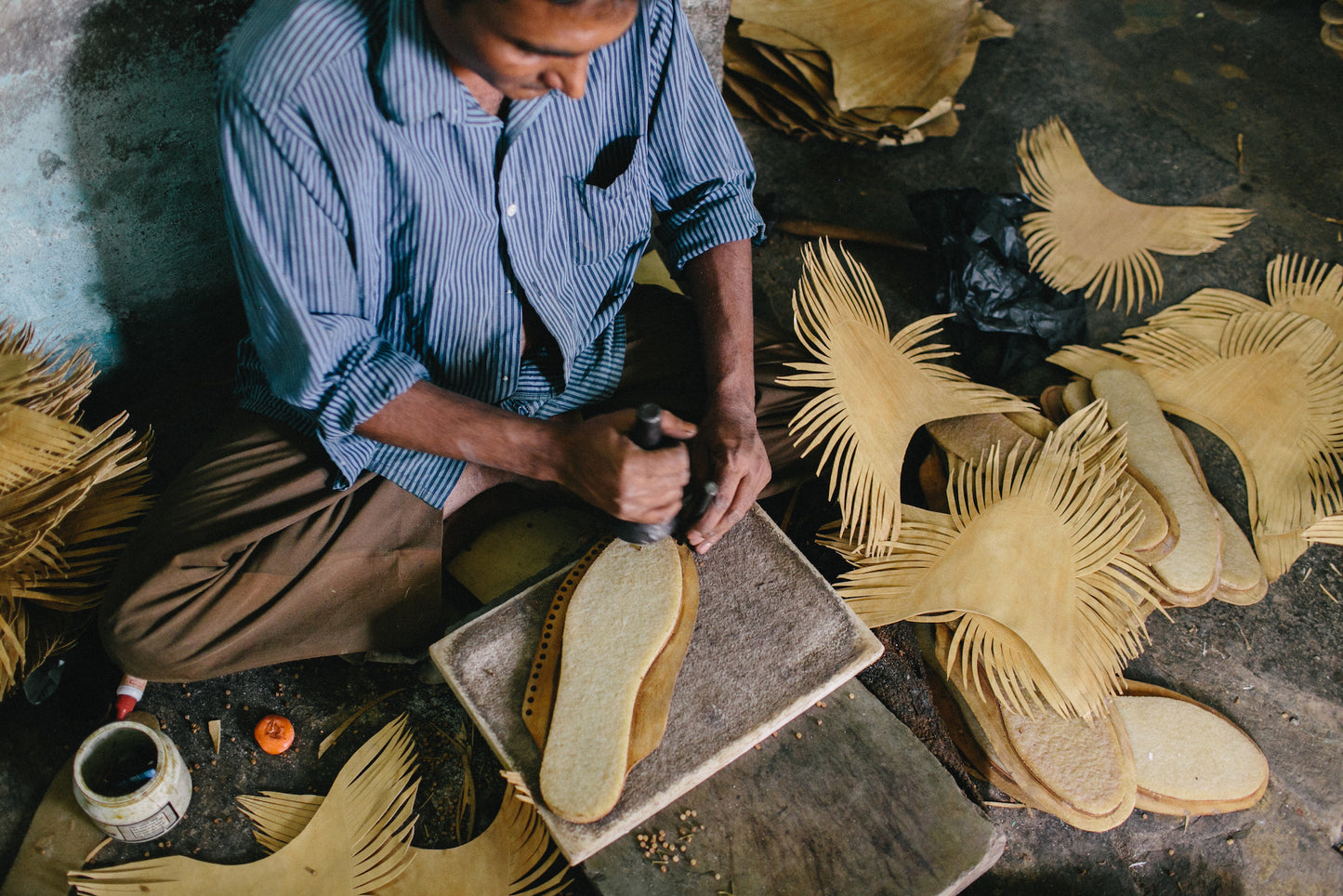 Shipping

Share the details of your shipping policy.

Returns

Share the details of your return policy.
Mohinder
About their mission

Mohinders supports traditional craftsmanship in the making of leather shoes. They strive to create authentic footwear using traditional materials and techniques by collaborating with artisans from North Karnataka. Through artisanal designs and processes, buffalo leather is traditionally tanned, utilizing techniques passed down through third and fourth generations with whom they collaborate. Their dedication to traditional tanning of buffalo
leather helps reduce their ecological footprint. They minimize the use of synthetic materials and instead opt for biodegradable materials with naturally dyed hues, organic and recycled packaging choices, and the creation of shoes
that endure and age beautifully.
About the process

Each pair of Mohinders goes through
over 37 steps from start to finish. Each shoe is handmade; skilled craftsmen specialize in different parts of the process, such as weaving, cutting, stitching, hammering, and lasting. Up to six shoemakers, often family members,
pass a shoe in progress along in a workshop until it is fully completed. Since 2012, we have been partnering with the same cooperative of shoemakers in Athani to create the distinctive styles of Mohinders.
About the materials

The water buffalo leather used to make Mohinders is produced in small
family tanneries about an hour's drive from Athani. The way it's made is an old, small-batch and manual process called bag-tanning. Bag-tanned leather is a method of turning hides into shoemaking-ready leather. It's done by hand, using a few simple ingredients: water and limestone for pre-tanning, then acacia tree
bark and myrobalan as sources of tannins. Each item is a unique display of craftsmanship.
About the designer

Our collection comes from a town called Athani, India. It's located in Northern Karnataka, a region with a centuries-long shoemaking history.Sometime in the last two centuries, artisans in the region came up with a new design for woven leather slip-ons with a distinctive braid around the edge, which is the basis for our collection.Every pair of Mohinders is made in Athani, by third- and fourth- generation master shoemaking families.
Break in tips

At first, the shoes may feel stiff or tight. Use these tips to overcome initial discomfort. Over time, the shoe will mold to your foot for a perfect fit. Wet your bare feet or socks and wear them indoors for approximately 30 minutes. Remember that breaking in your shoes is a normal process, and they will become more comfortable over time.