Hand-knit pot stand M

Available in 3 sizes
Materials: Shuro bark fiber (windmill palm) and plywood
Beautiful hand-knitted pot stand that can be used in the kitchen or on the dining table. Their elegant oval shape provides a stable foundation for any size of hot dish or pot, ensuring they sit securely on your countertops.These pot stands are designed to withstand high temperatures and are highly durable, guaranteeing long-lasting use. Additionally, their versatile design allows you to easily hang them on the wall, adding a touch of functional art to your culinary space.
Regular price
Sale price
$50.00 USD
Unit price
per
Sale
Sold out
Share
View full details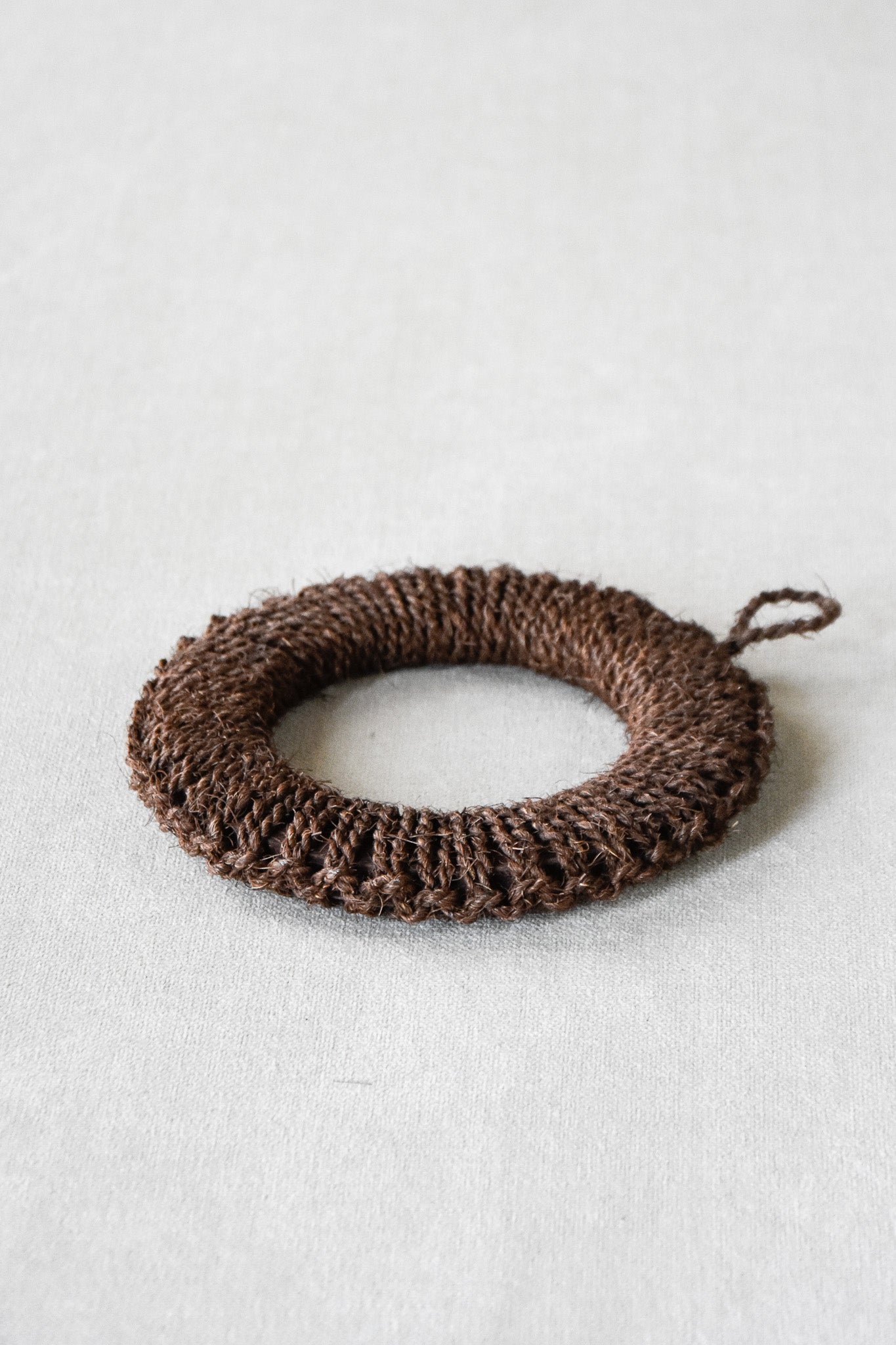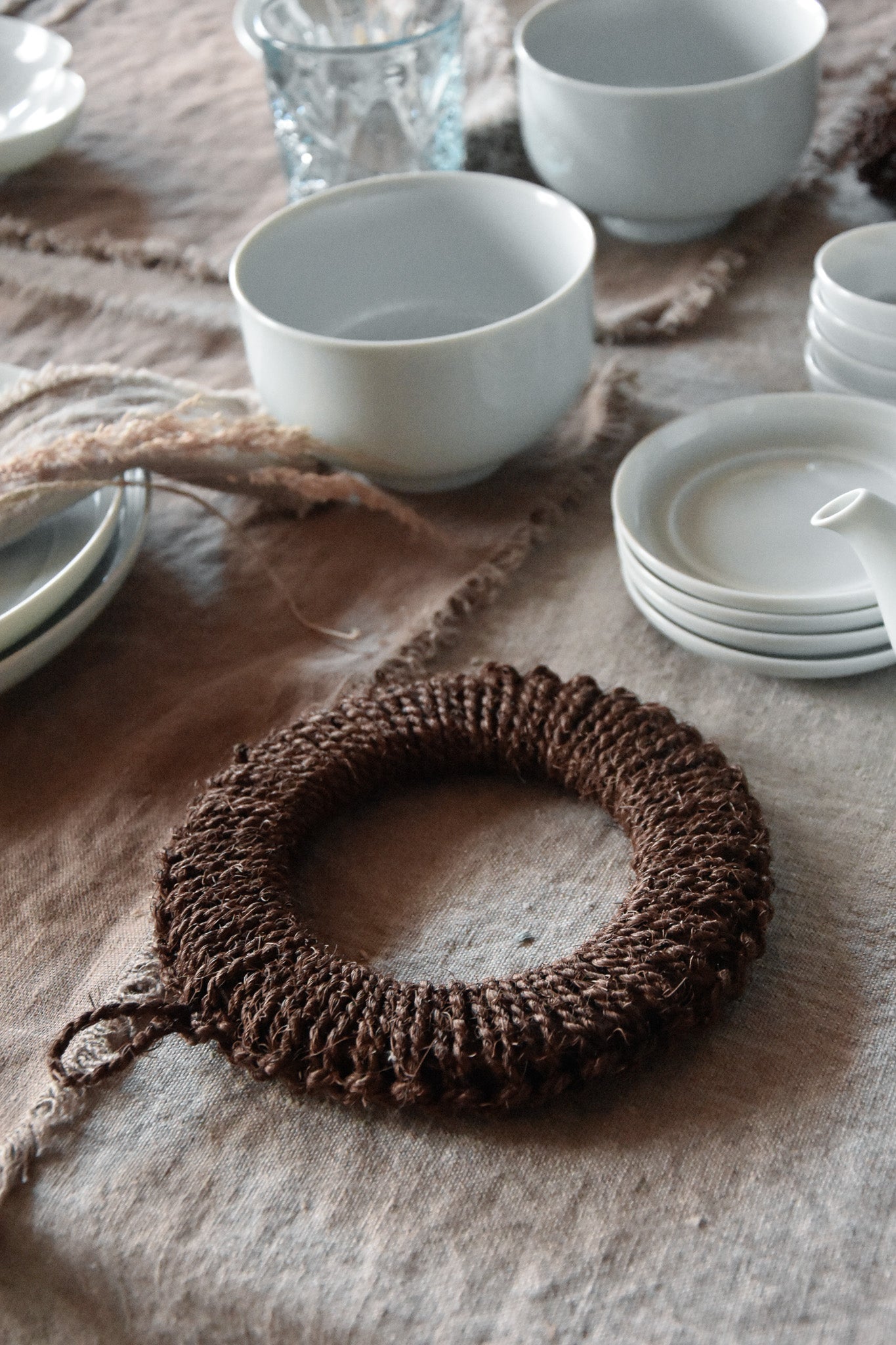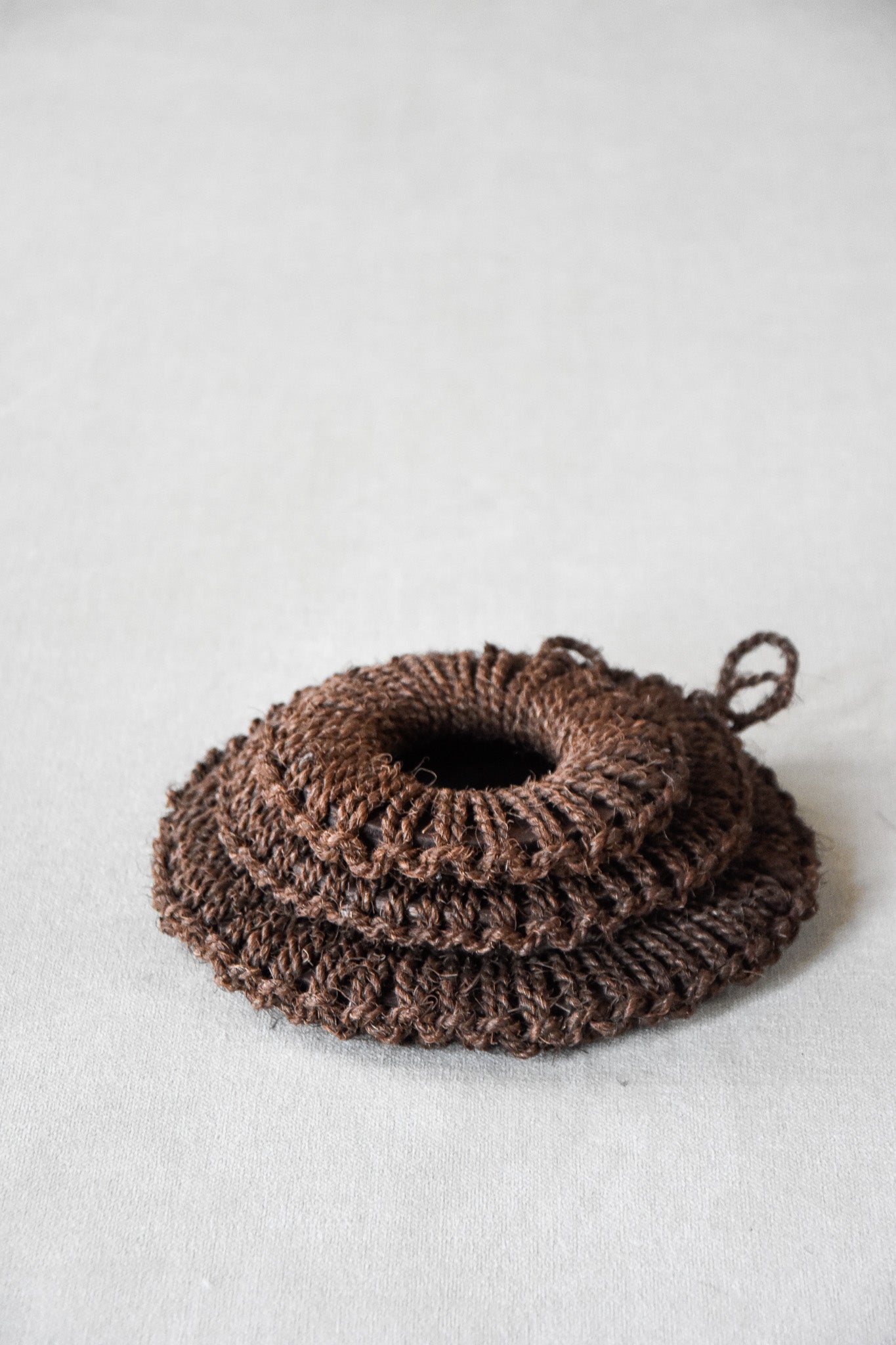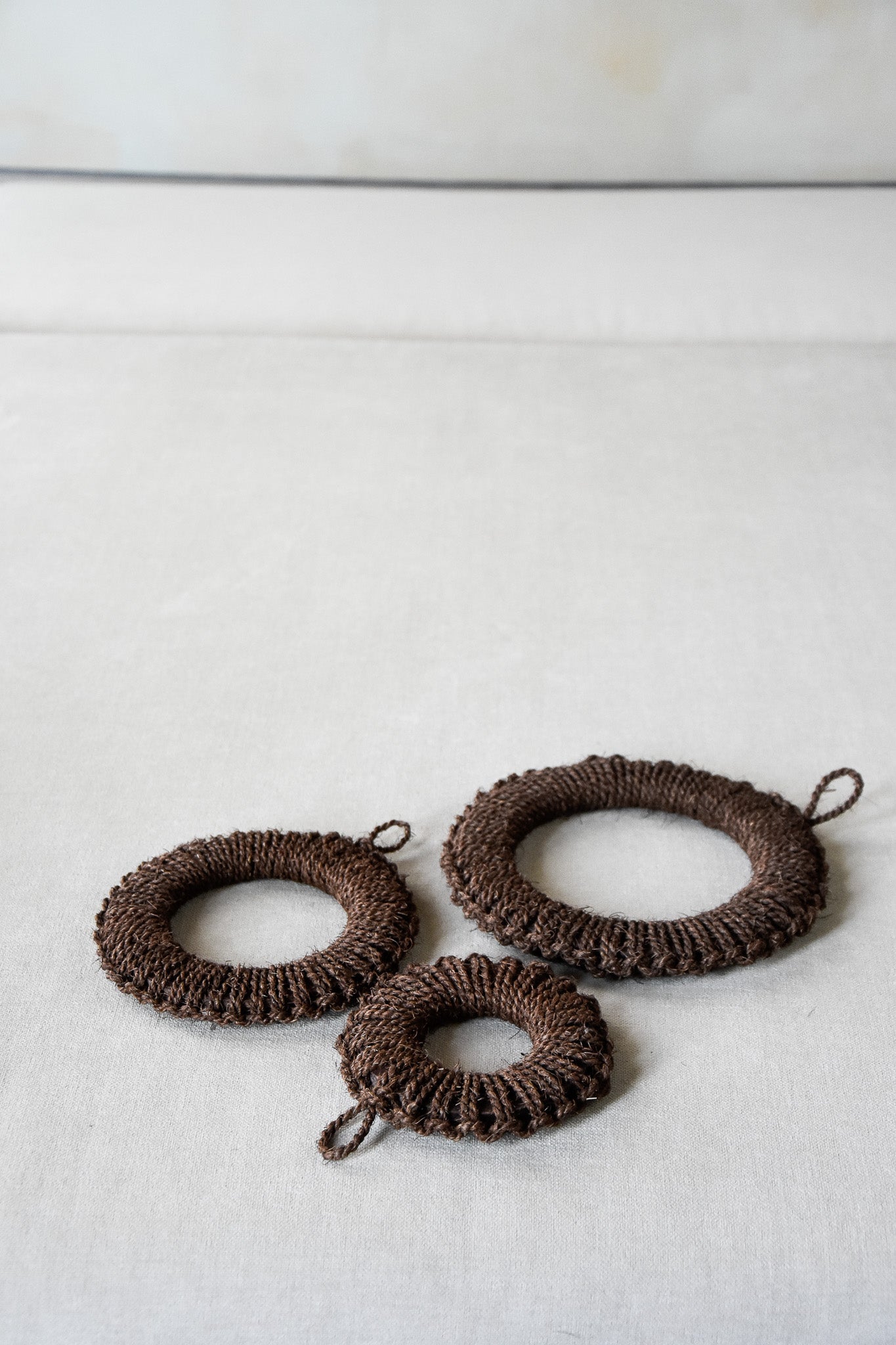 Takada
About the brand

Botanical brushes from WAKAYAMA, Japan. For over seventy years, the craftsmen of TAKADA have been handcrafting unique TAWASHI
brushes with a uniform texture. They use only the finest, carefully selected materials in the process.
About the material and process

The bark of the windmill palm tree, also known as SHURO, has been a well-known material in Japan for centuries. Its soft and flexible texture is used for brooms and scrub brushes called "TAWASHI" in Japanese. While the local industry utilizing domestic windmill palms had nearly vanished, TAKADA has revived the tradition
by crafting these traditional Japanese scrub brushes from the bark of windmill palms naturally grown in the KISHU area of Wakayama Prefecture. Though the brushes may appear simple, they are surprisingly gentle, making them perfect for washing and scrubbing fruits and vegetables. The fresh bark of the SHURO
tree boasts a beautiful luster, and the fibers have a uniform structure. They provide a refreshing sensation that revitalizes and invigorates your skin.