100% natural incense - Classic Series
Burning time: 25 min
Pack of 30 pieces
Materials:
Incense: sandal wood, fine natural wood powder
Box: paper
Regular price
Sale price
$48.00 USD
Unit price
per
Sale
Sold out
Share
View full details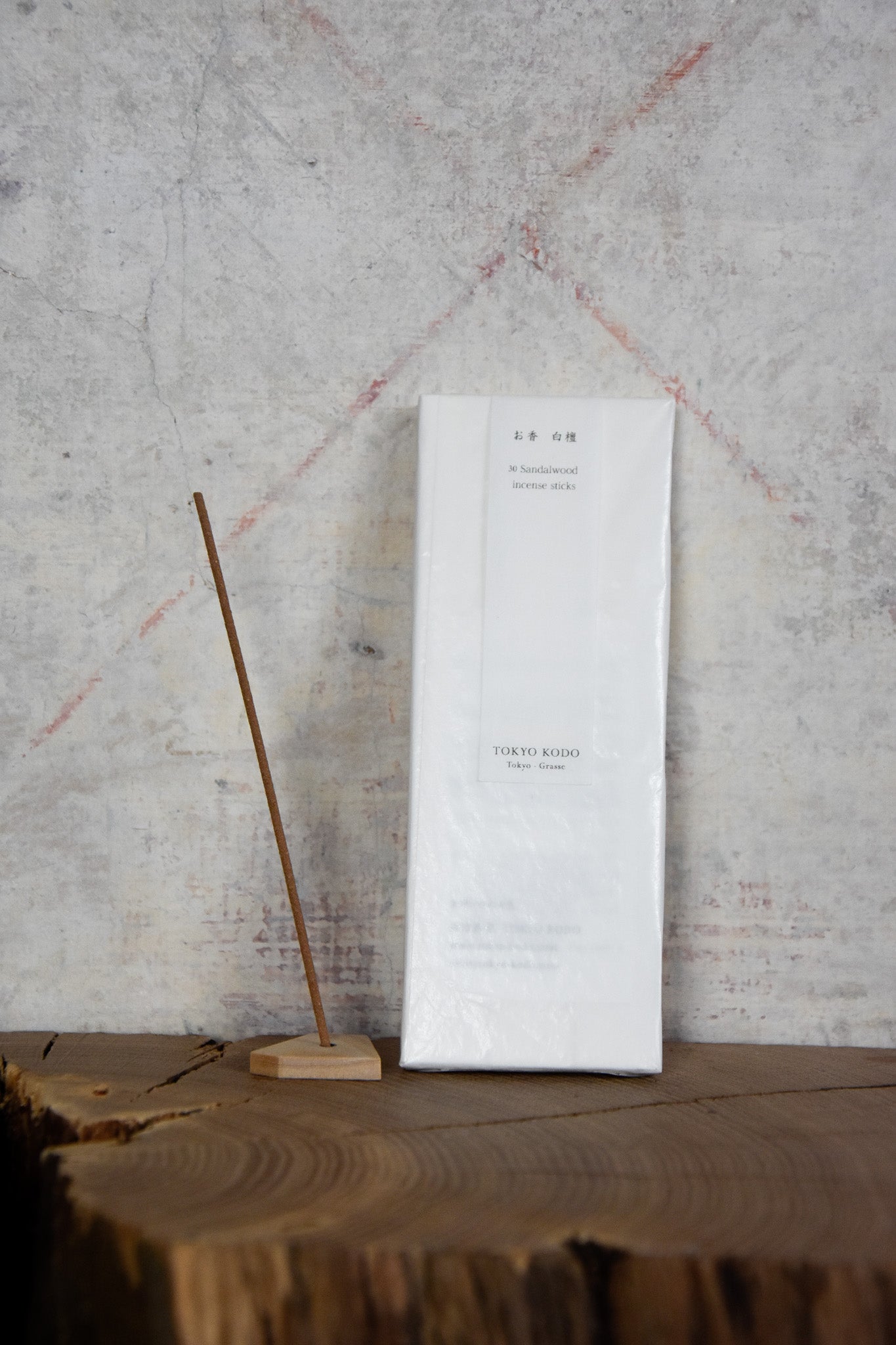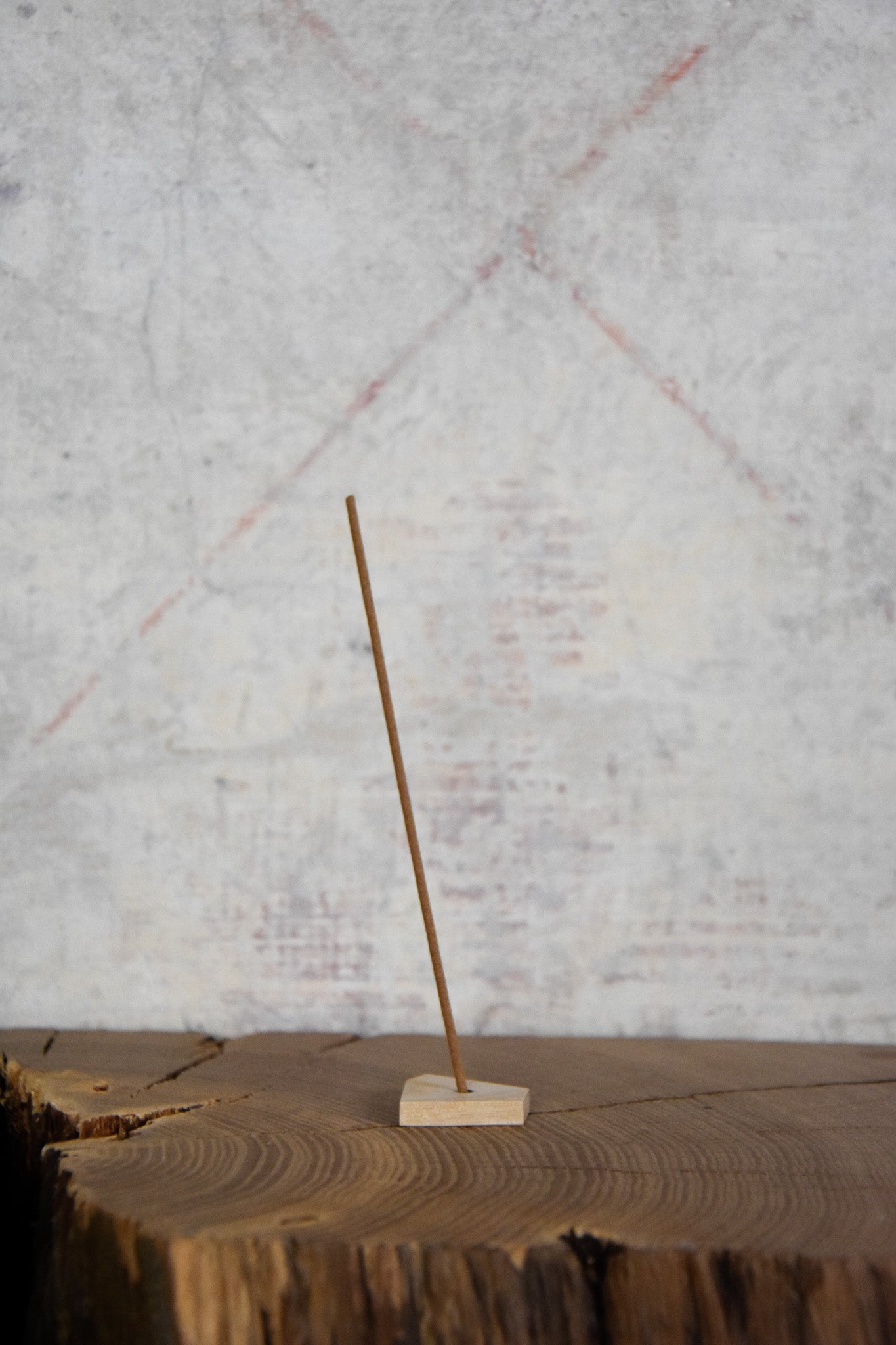 Tokyo Kodo
About the brand

When you use TOKYO KODO's incense, you can image Nature and Earth from which the scents are sourced. And, you may be able to
feel how our lives are in fact connected to Nature.



Invisible things like scents not only nurture our senses but also increase our
sensitivity. And, they slowly open up circuits to all of the senses we possess.
Soon after, you may feel something has changed in you. You will discover that
your heart is gradually flowing into an affluent river.
About the designer

Chikako is a perfumery artist specialized in incense fragrances with a particular focus on natural materials. She graduated from
Tama Art University in Japan and Grasse Institute of Perfumery located in Grasse, Southern France, which is renowned as the town of perfume industry. It is her desire to cherish and embrace the energy of Nature.
About 'the first collection'

It is a unique concept combining the traditional
techniques and the ancient olfactory art of the Japanese incense, enchanted by the method of the French perfume creations. The founder and perfumer of the brand, Chikako, created five scents with passion, influenced by cultures from
all around the world since ancient times. These scents come together in perfect harmony, and we look upon our incense as invisible art.
About the series

- Seasonal Series: each incense is created with
beautiful natural materials to provide you with the most refined scents. The
collection includes five incenses: aotake (green bamboo), Frankincense,
Magnolia, Sacred wood, Fleur d'orient - Classic Series OKOH: Passing on the
tradition of aroma since time immemorial. Revising sandalwood with modern
sensibilities.The sandalwood has always been treasured by our ancestors for its
retention of fragrance over long periods of time, and treated as a miraculous
blessing in our lives. The Classic Series reimagines the sandalwood while
retaining its traditional essence. We hope to readjust our natural rhythms as
humans by acknowledging the beauty of fragrance that has transcended through
time and space, like the agarwood and Indian sandalwood. This Series stays by
you, in a special moment that is truly yours.- Arts &crafts series: is a
premium incense created by a collaboration with artisans. This series
exemplifies our sprit of TOKYO KODO that imagines fragrance as an invisible
art. We introduce two types of angelic fragrances - the somberness lingering at
formal cleansing ceremonies and the gentle warmth.
Voorzorgsmaatregelen

1. Always use an incense holder.

2. Place the fireproof paper or a ceramic plate under the incense holder.

3. Keep out of reach of children and animals.

4. Avoid high temperatures and humidity.

5. Burning time depends on surrounding conditions and seasons.

6. Do not use close to flammable objects.

7. When burning incense, please do not leave it
unattended.

8. Please use the product carefully and responsibly.