The jewelery collection of Stien is unique, each piece is an artwork itself.
Materials: Metal and needlelace with linen threads
This piece is inspired by flowers and tree buds. Its
is in needlelace. You can unfold and close the parts according to the moment.
Regular price
$185.00 USD
Regular price
Sale price
$185.00 USD
Unit price
per
Sale
Sold out
Share
View full details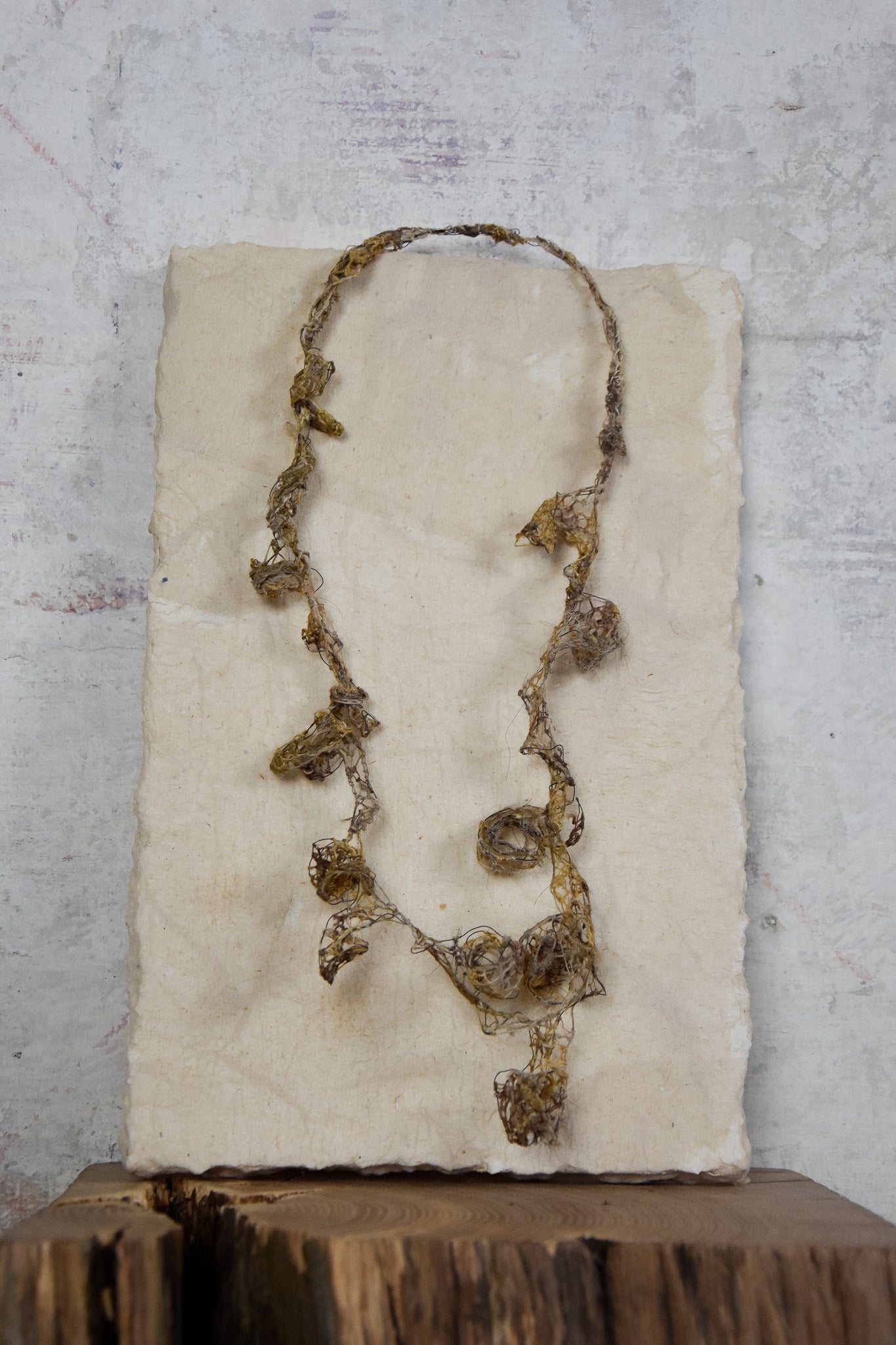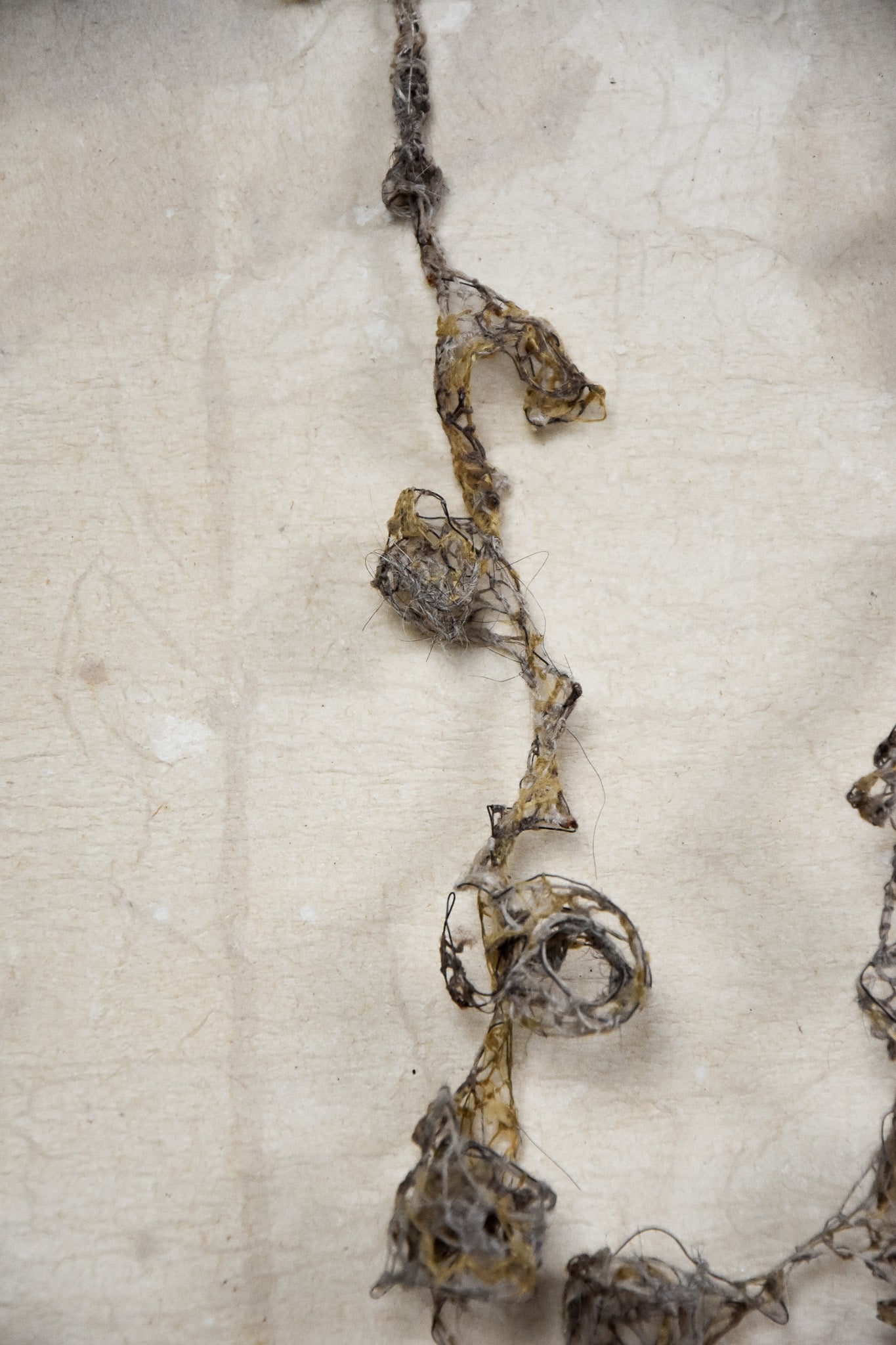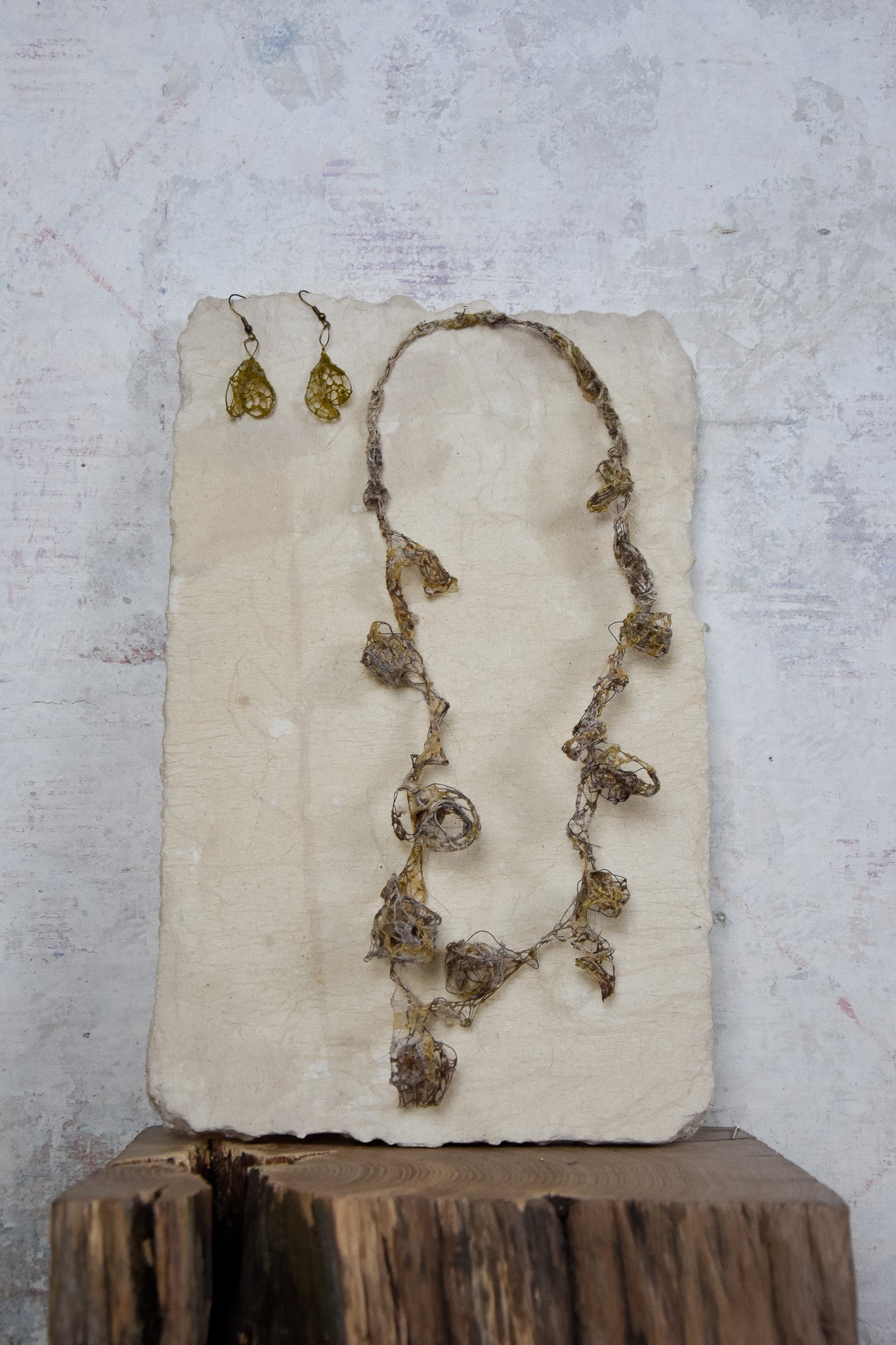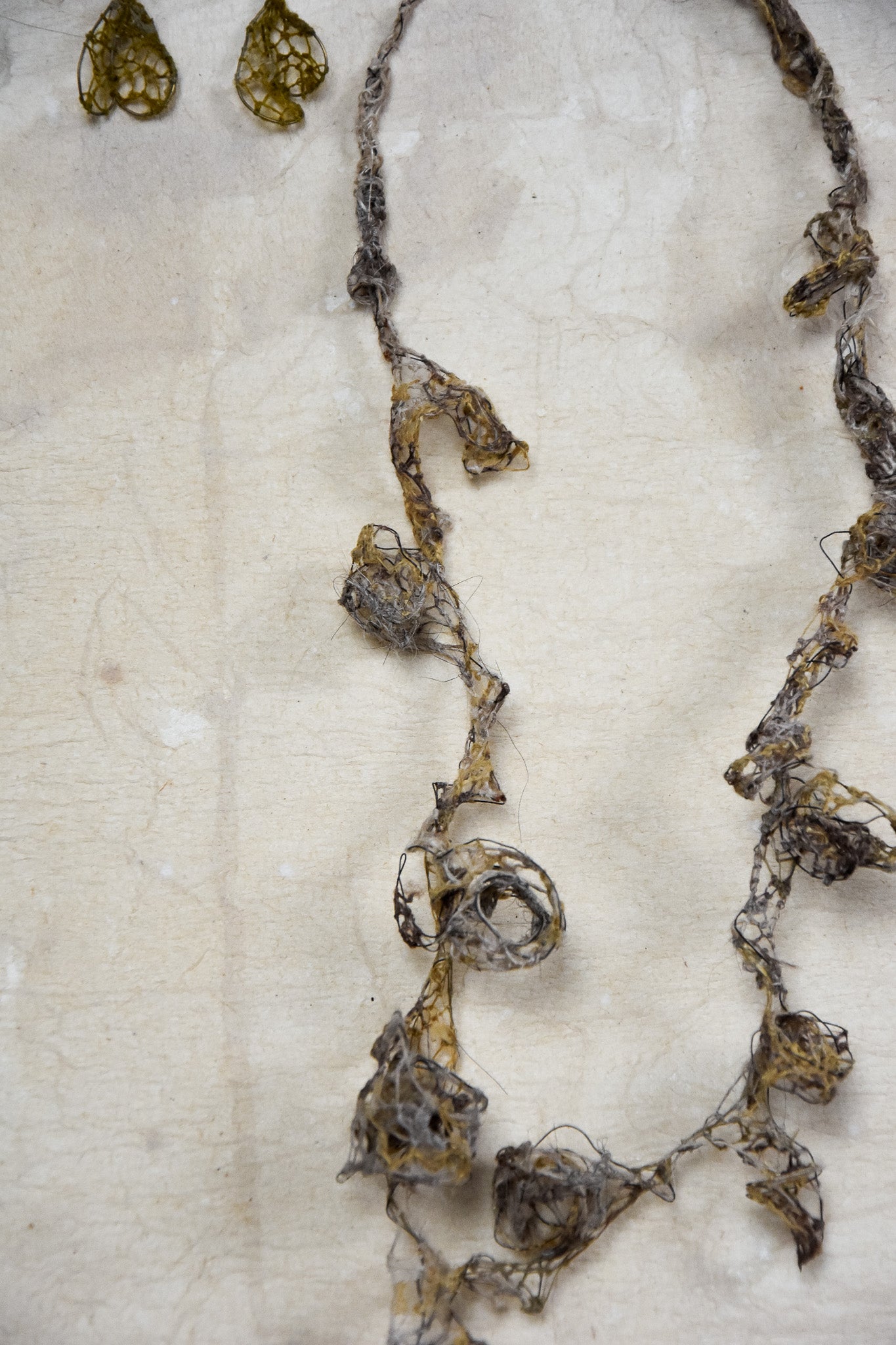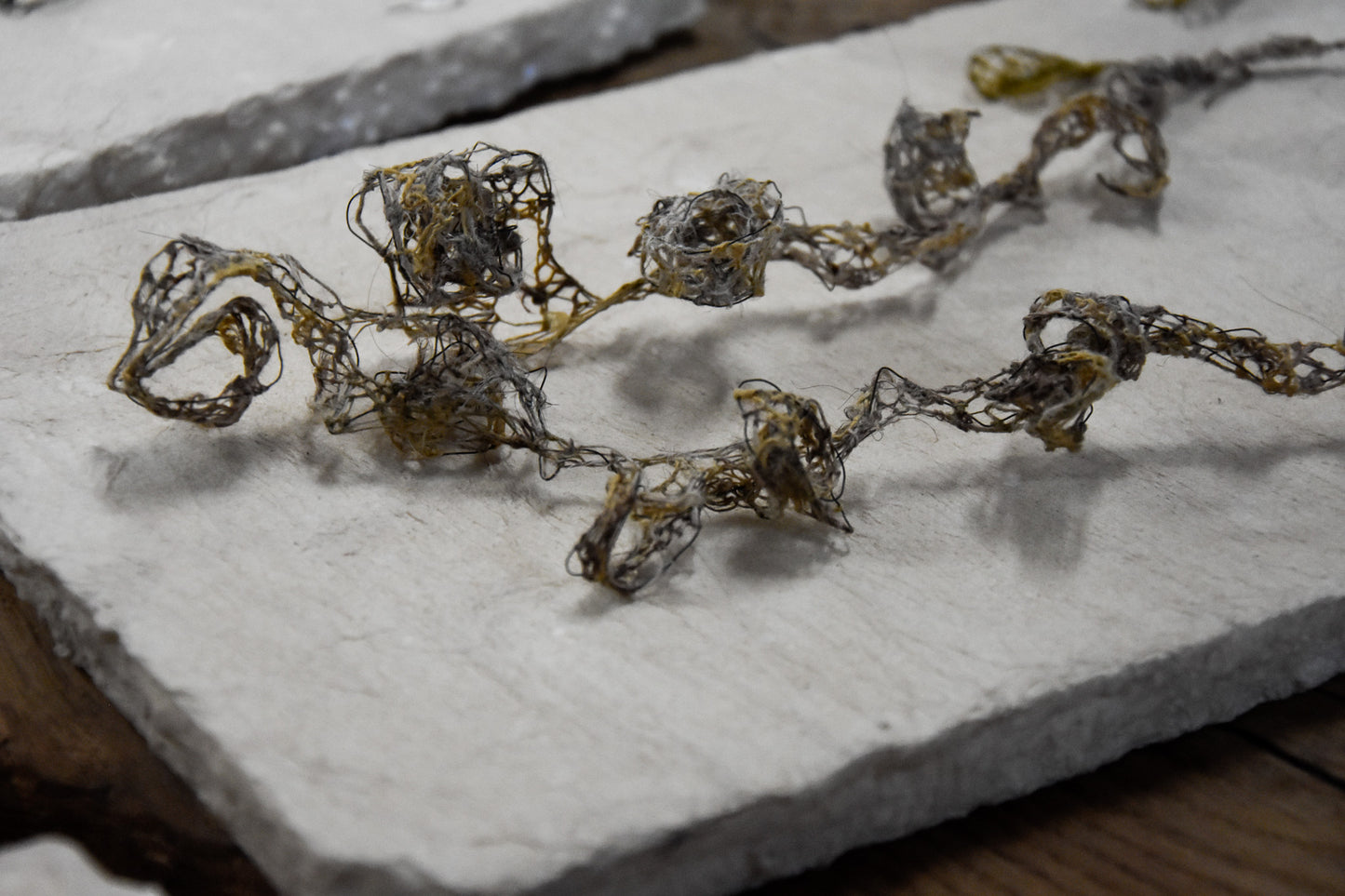 Stien Demeulenaere
About the artist

Stien Demeulenaere is a Belgian artist. She uses paper and mixed media textile materials to create original structures and fragile works. The nature present in her own surrounding, is her greatest inspiration. She teaches her to collect, observe and contemplate.
About the collection

Stien makes artworks, jewelery, stationary books and lightning. Each piece is unique. She embraces the impermanence of nature in her collection that are full of traces, structures and references to fragility.
About the materials and process

Materials are earthy and tactile, textiles are fine,
delicate, fragile, soft or hard.The hands move, work, edit, rework often processual, artisanal and at the same time intuitive, direct and
emotional.Stien uses different materials, like wax, horse hair and textiles.