Cooking bowl
Matches with "makanai strainer L" (to sell
separately)
Material: stainless steel
In Japanese, the word "Makanai" translates to "cooking." Interestingly, it also refers to the unrolled edges found on stainless steel bowls, trays and strainers typically used in the kitchen. These unrolled edges serve a practical purpose: they prevent dry mixtures from accumulating and make the bowl easier to clean.
Regular price
Sale price
$65.00 USD
Unit price
per
Sale
Sold out
Share
View full details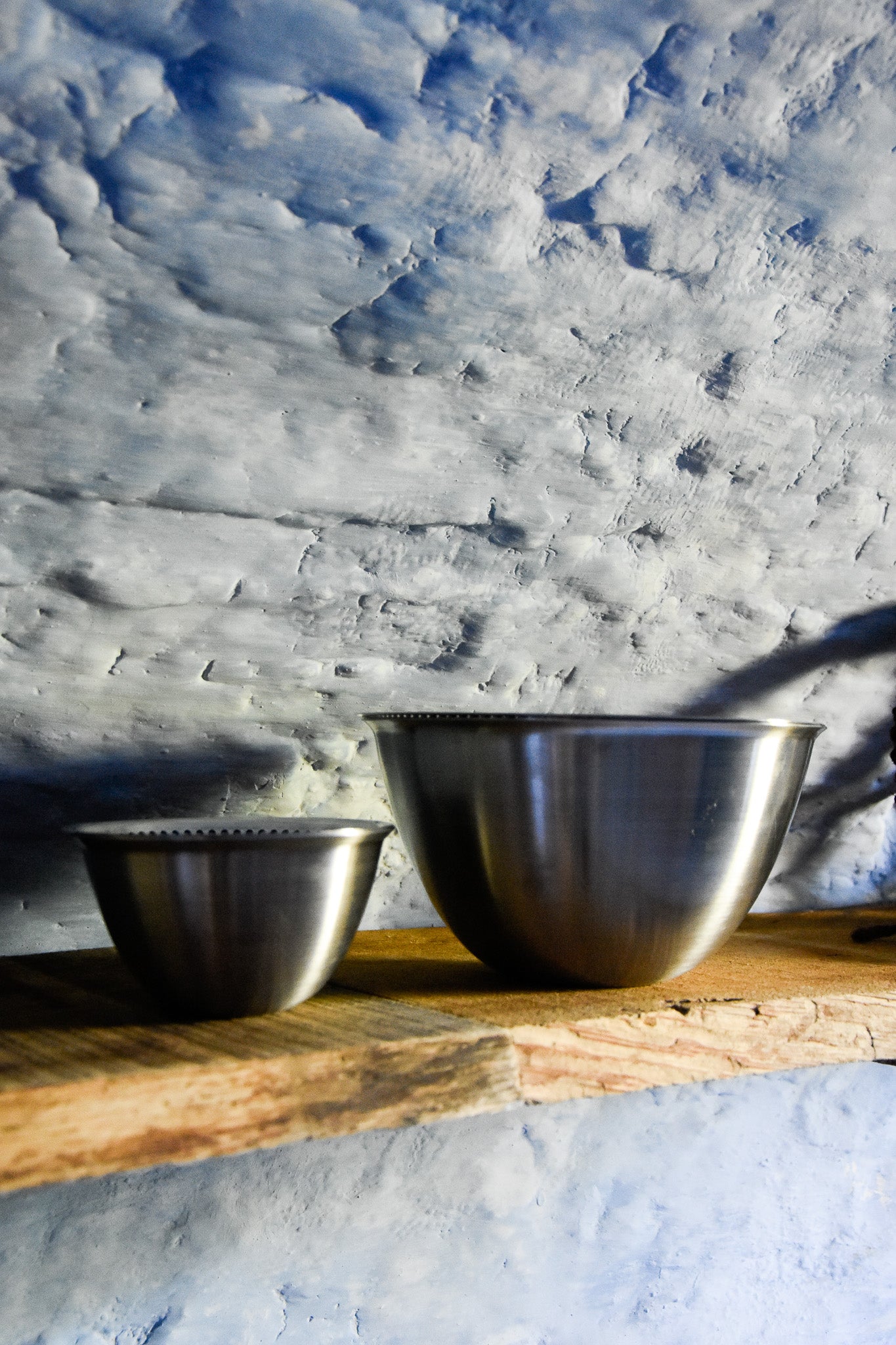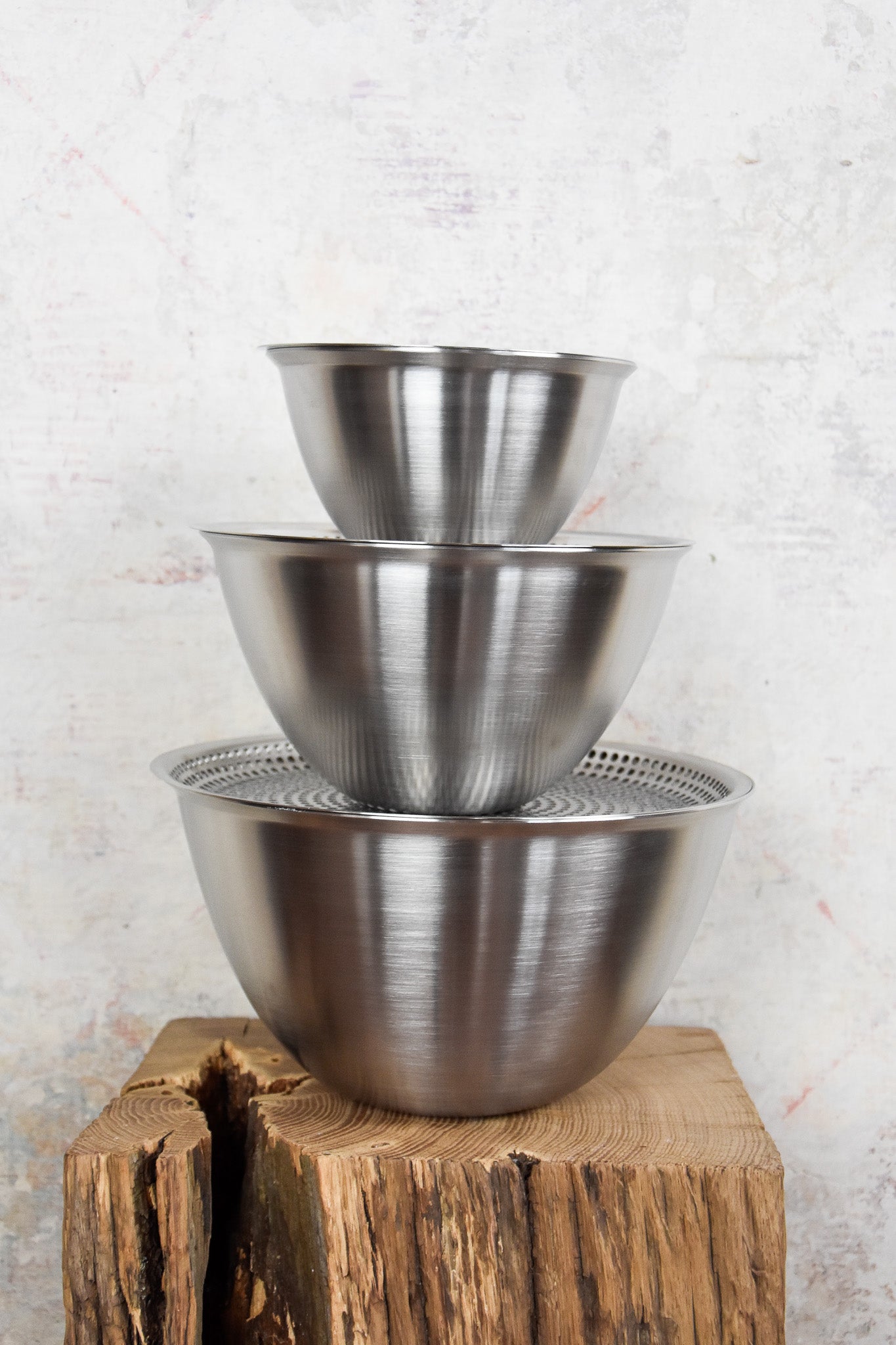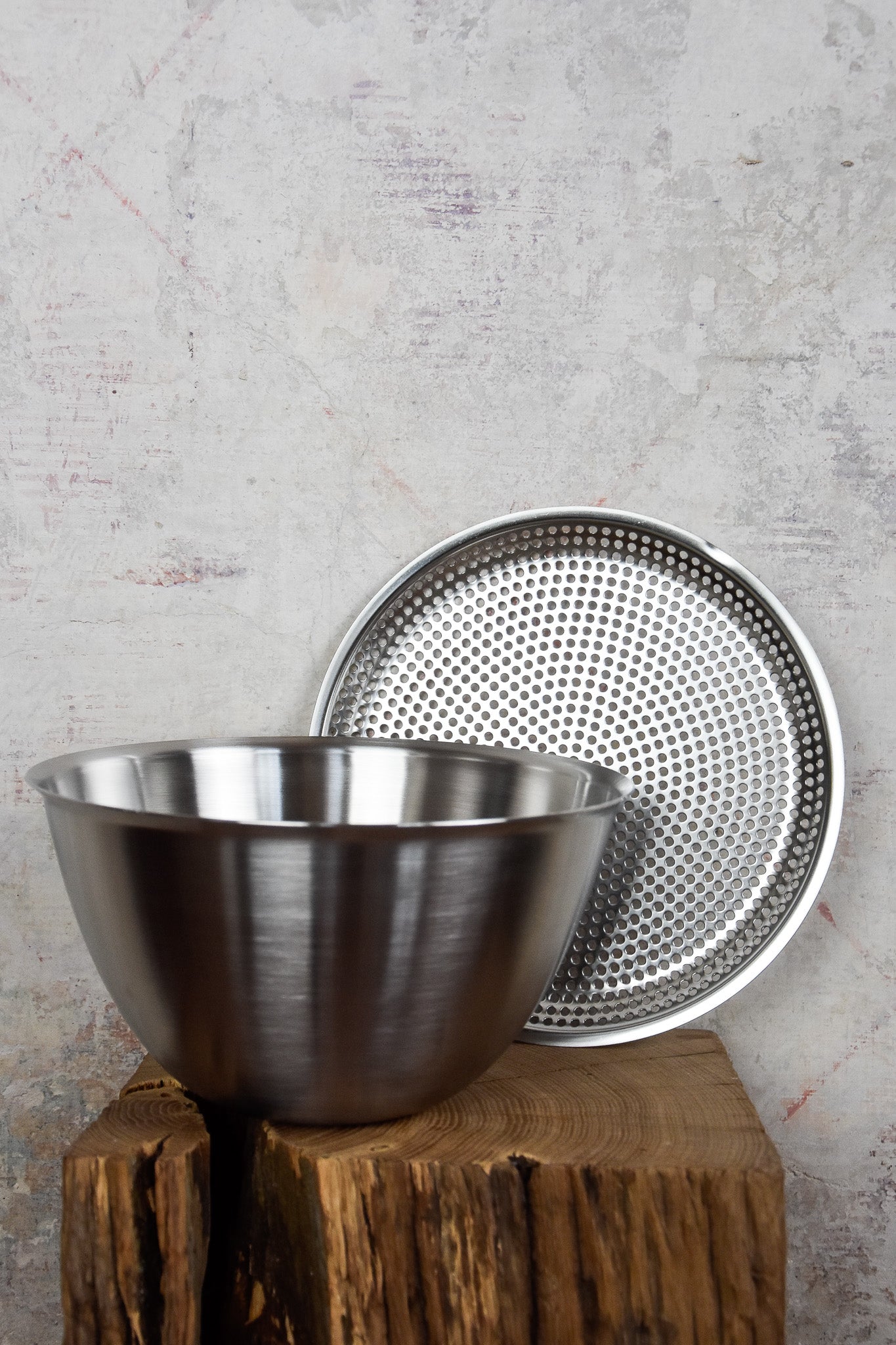 Conte
Over het merk

Conte produces kitchen utensils in Tsubame, Niigata Prefecture. It is the main production area for stainless steel processing. It is said that 'the whole town is a factory.'
The kitchen utensils are finished using various specialized skills. They are comfortable to use and become indispensable in your daily cooking experience.
Each item is a unique display of craftsmanship.
About the designer

Ono Rina, a talented designer, creates products that seamlessly integrate her creative essence into the lives of users. Her journey in the world of art and design began in 2001 when she completed her Master's degree at the prestigious Tohoku University of Art and Design in Yamagata, Japan. Seeking further inspiration, she embarked on a transformative experience
as an exchange student at Konstfack University College of Arts, Crafts, and Design in 2001. Deepening her knowledge and skills, Ono Rina served as an assistant at the Tohoku University of Art and Design in 2002, honing her craft
under experienced mentors. Driven by her passion and vision, she established
"Rinao design studio" in 2007, marking the beginning of her creative journey as an independent designer.
About the brand name

The prefixes con~ and com~ at the beginning of English words carry the meaning of "with ~" or "together." "conte" refers to the hands (hand = "TE" in Japanese) of many craftsmen making products "together," and to the "CONTENA," said to be symbols of the division of labour in Tsubame, in which products are carried. The name "conte" also contains the hope that the tools will "continue to be used for a long time."