Simple yet charming iron candle stands designed for Japanese candles of different sizes. Each piece is hand-made by craftsmen and has a slightly different shape.
Material: Iron
Good for Rice Wax Candles (box) and Colorful Rice Wax Candles
(Earth, Red, Vivid, White)
For smaller candles, one should not try to push the candle all the way down as doing so may break the candle.

DAIYO Iron Candle Stands are sold in 1 piece.
Regular price
Sale price
$46.00 USD
Unit price
per
Sale
Sold out
Share
View full details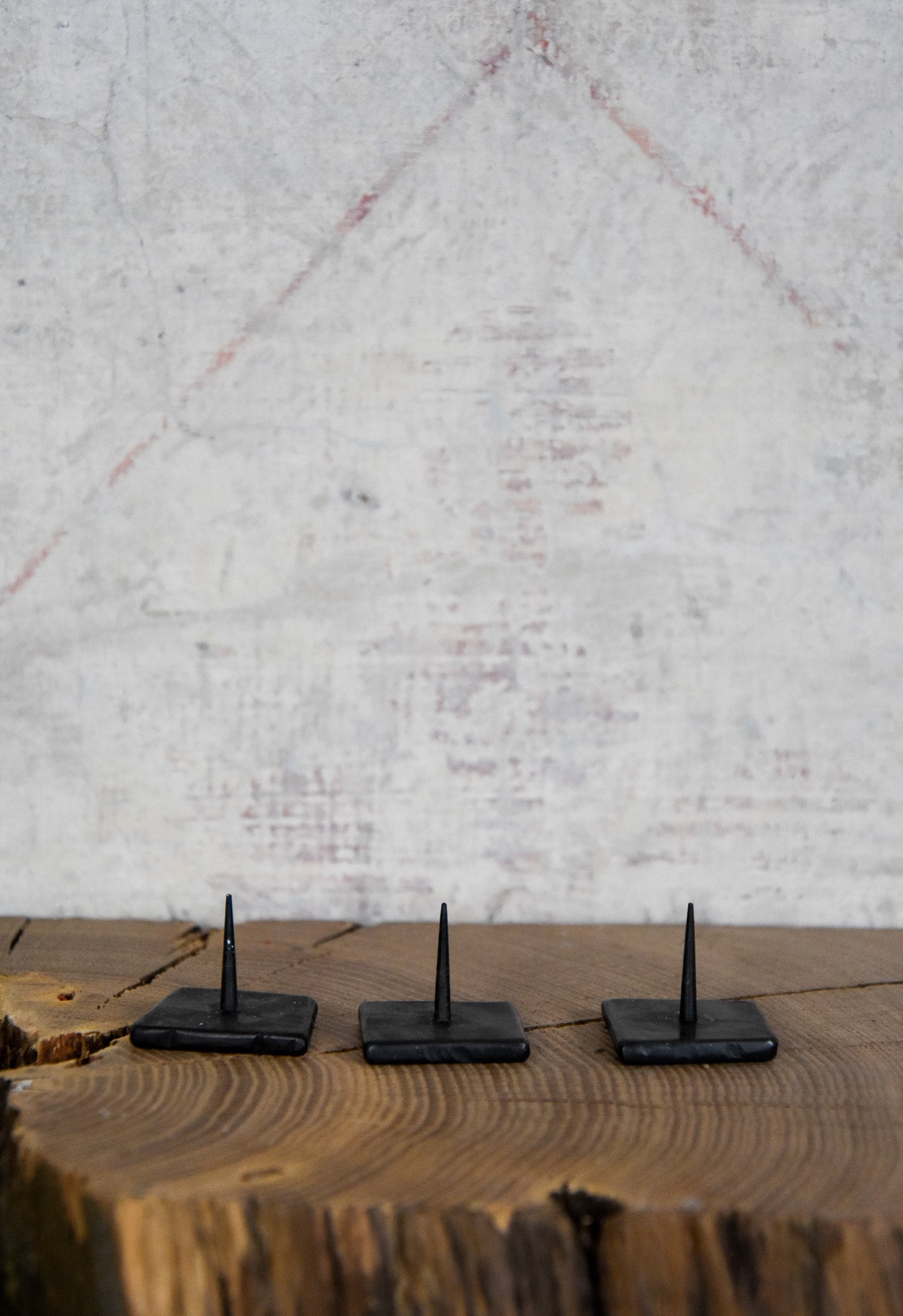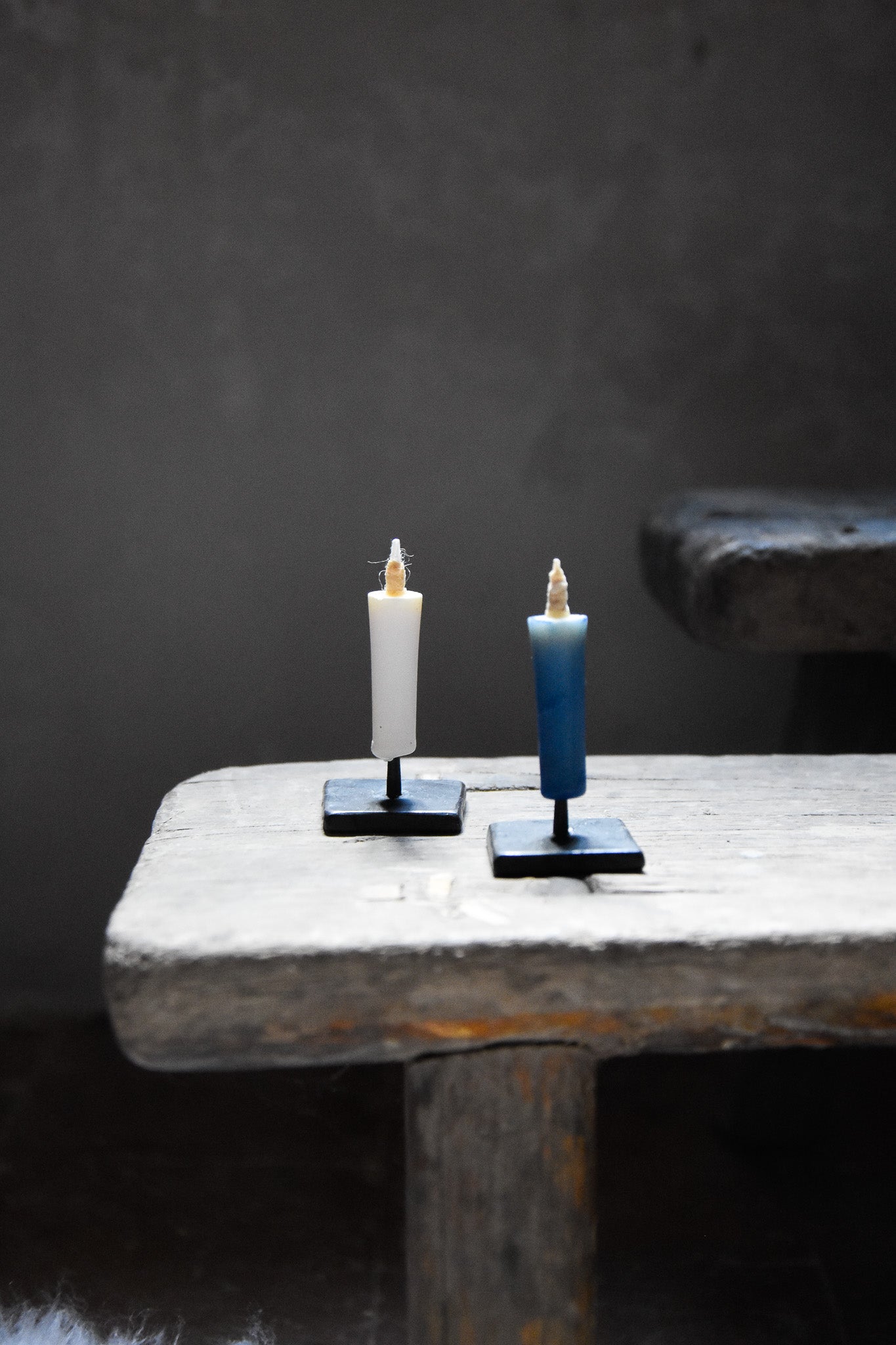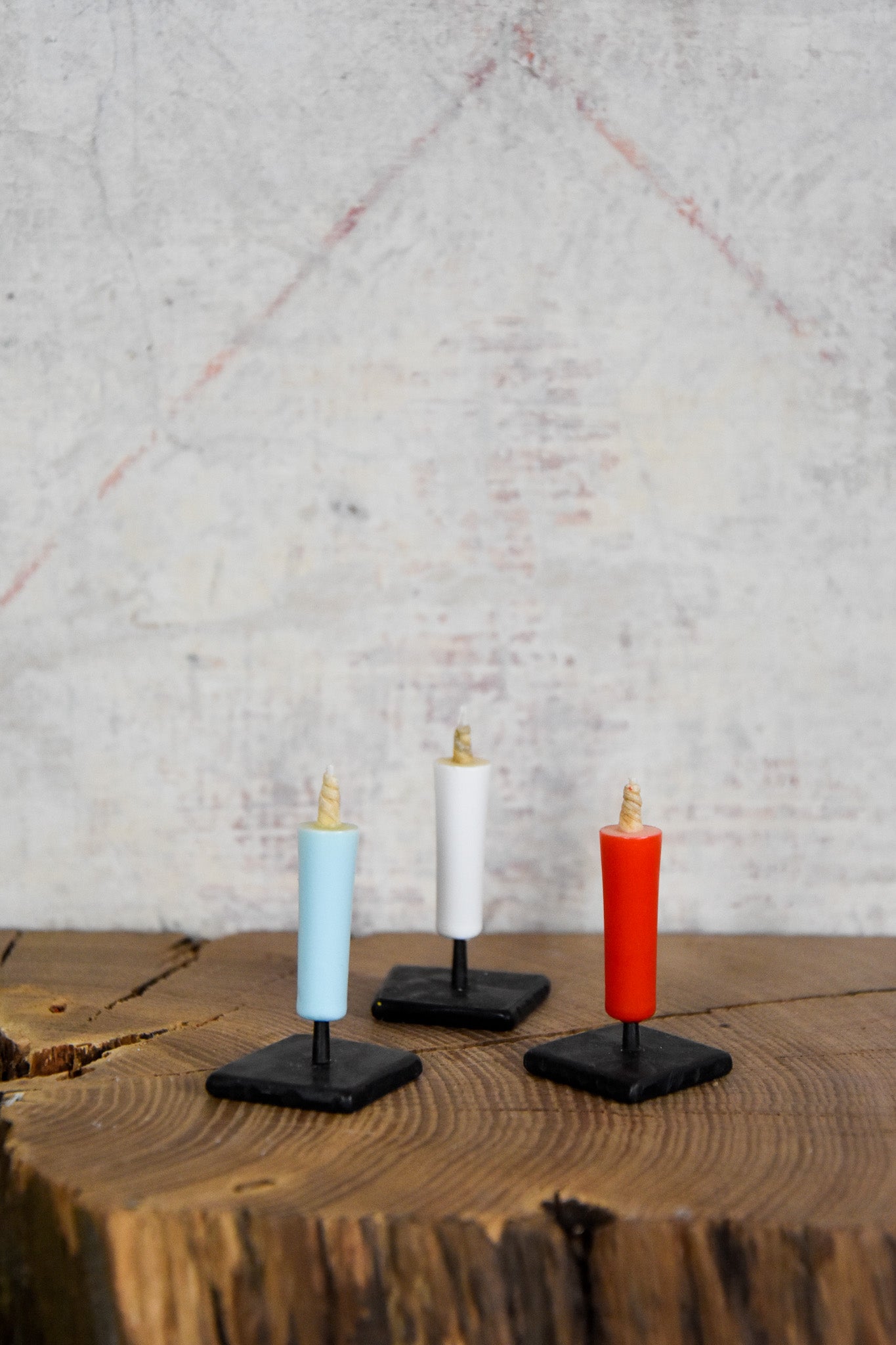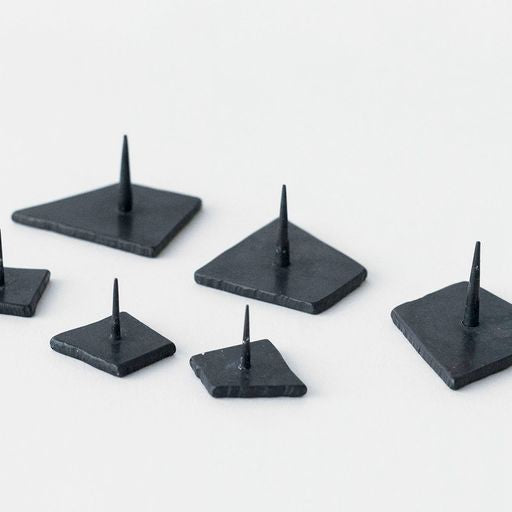 Daiyo
About the brand

DAIYO is a brand with a hundred years of history. Daiyo was established in the Takashima county of Shiga Prefecture in 1914. The artisanship has been passed down across four
generations, polished and refined as time passes. They are committed to making Japanese candles with 100% vegetable wax, which is the identity of the Japanese candles.

As the material used is all-natural, it burns stably and beautifully without excess dripping wax and is environmentally sustainable as well.

Each item is a unique display of craftsmanship.
About rice wax

They are plant-based 100% made from Japanese rice bran wax.  Rice bran wax is harder than other waxes conventionally used for
candles thus lasts substantially longer.

These rice bran wax candles are perfect for use in dining scenes as they last for a very long time. Thanks to the natural material, the candles produce less soot and smell.
About sumac wax

Hand-made, genuine Japanese candles with 100% natural sumac (HAZE) wax. The sumac wax is a scarce material, and the fruit can be
harvested only in East Asia including Japan. Each piece is literally hand-made by the master craftsmen at DAIYO in Shiga Prefecture using 100% natural materials.  It is said that the number of master candle-making craftsmen
counts only 10 in Japan. The Japanese candle wick is hollow made of WASHI-paper, rush weeds and silk fibers.  A piece of WASHI-paper is first rolled and wrapped with rush weeds.  Silk fibers are then used to hold the weeds in place. Blocks of sumac wax is heated in the pot to be molten.  The candle craftsman scoops the molten wax with his left hand geared with the
special jig made of bamboo and rolls the Japanese candle wicks, into which glass fiber sticks are inserted, using his right hand to put a layer of wax around the wicks. These baby candles are dried for a while, then the same
process is repeated so many times to make the candles with desired length and diameter. Thanks to the structure and making processes of the Japanese candles, they burn stably and beautifully with a larger flame than the conventional western candles.  As only natural ingredients are used, they create less soot
and odor when extinguished.
About the stands

In the boutique we have different kind of candle
stands in ceramics, iron, hammered brass plate. For the combinations of the DAIYO candles and candle holders, please refer to this candle/holder matrix.