To sharpen kai knives in the traditional Japanese and therefore professional way, we recommend a number of specific ceramic-bonded whetstones.
A detailed manual for re-working symmetric and asymmetric blades with traditional Japanese whetstones can be found
here
.
Regular price
$211.00 USD
Regular price
Sale price
$211.00 USD
Unit price
per
Sale
Sold out
Share
View full details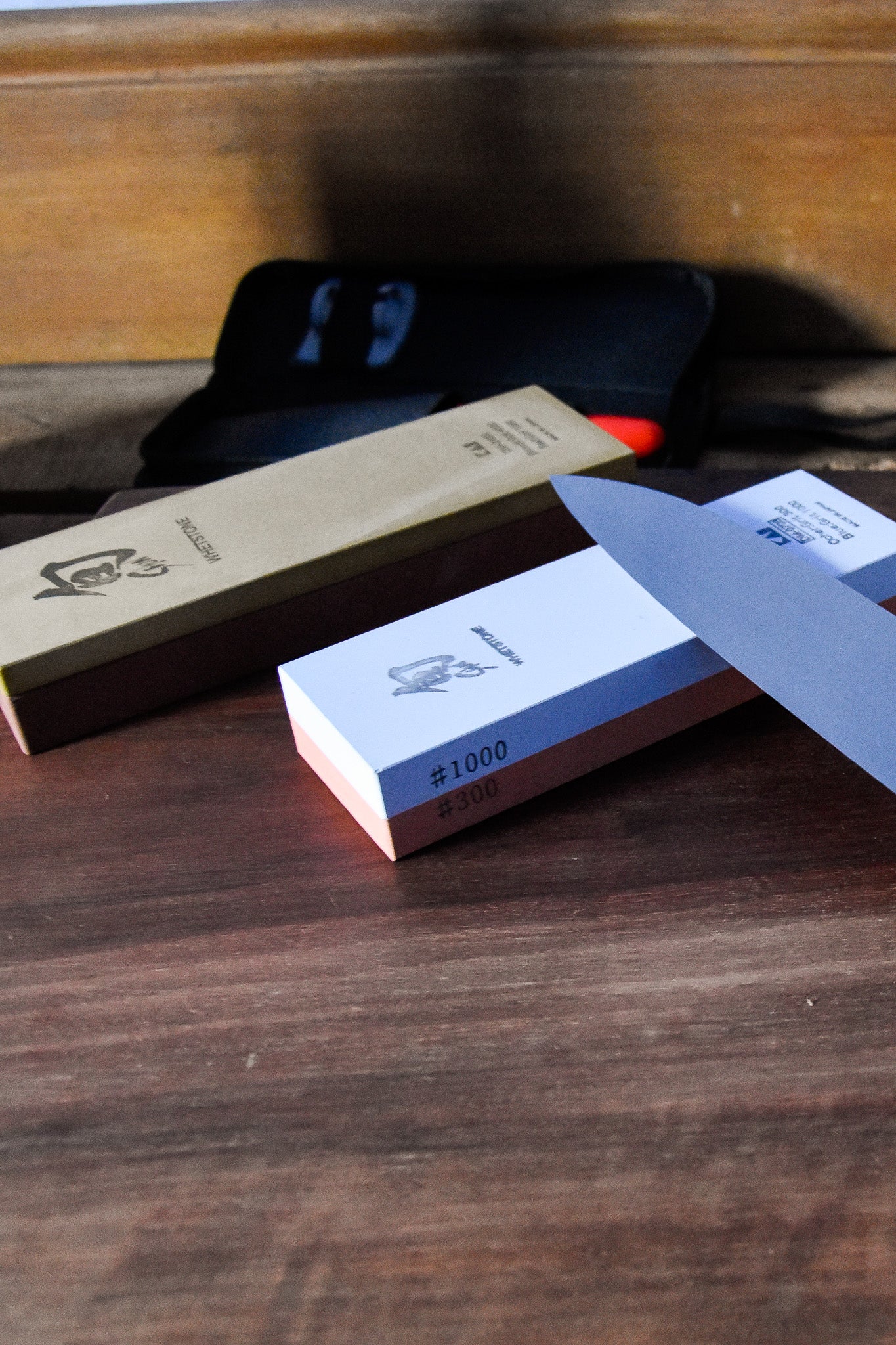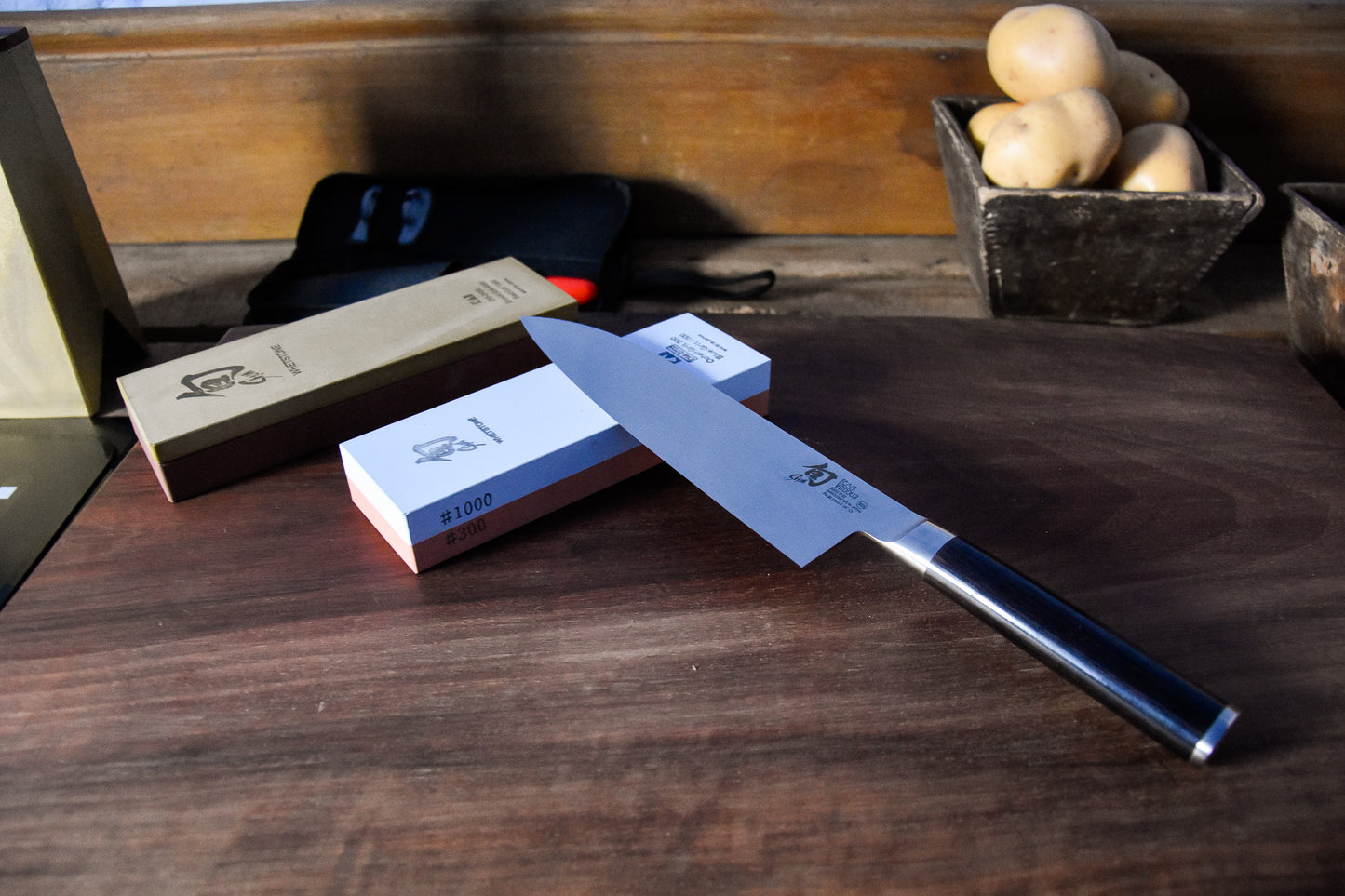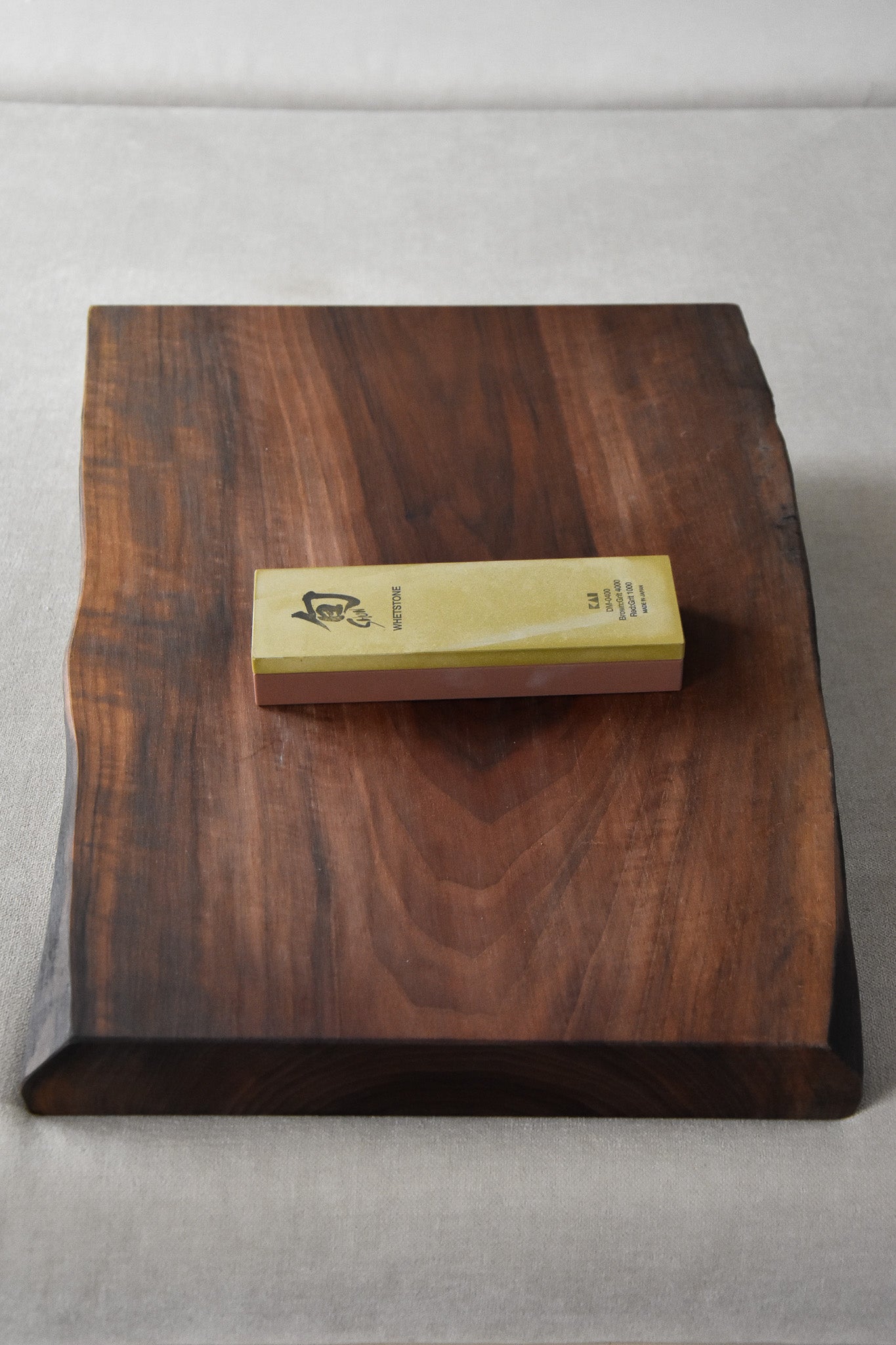 KAI
About the brand

KAI knives have true cult status in Japan.
KAI was created in 1908 in the knife centre of the world: Seki. The company has grown into a leading knife manufacturer with a few thousand employees and more than 10,000 different products, including many kitchen knives. We know why KAI kitchen knives are so popular: any cooking enthusiast enjoys cutting with these tools.
About the materials

The KAI knives are made from different types of stainless steel. Each KAI knife is razor-sharp. Each KAI knife is namely sharpened by hand before it ends up in your kitchen.The handles are made from different types of wood and plastic. In terms of design they have a traditional Japanese 'chestnut' shape or a more modern, Western shape. A great type of knife for every hand. Because of the amount of different KAI knives there will always be
one that will suit you best. Both left and right-handed chefs will appreciate these perfectly balanced knives
About the Wasabi Black serie

The Wasabi Black Series can trace its origins to
Japanese communal kitchens. Thanks to a successful combination of enduring functionality and sharpness, robust material quality, and a minimalistic design, the numerous blades of the series are intended for uncomplicated and continuous use and convince with an impressive price-to-performance ratio. Lastly, the series owes its easy-care handling to the water-resistant plastic handle - the pleasant feel of which has been achieved through the addition of bamboo powder. The matte black handle and highly-polish stainless steel blade fashioned from 1K6 steel are permanently moulded together, ruling out the accumulation of dirt.
About the Shun Classic serie

The Shun Classic Series unites centuries-old Japanese Samurai blacksmithing with today's modern and technically-sophisticated manufacturing processes. The result is an exceedingly high-quality range of Damascus knives, engineered with attention to the most minute details and designed to always retain its sharpness. The knives are therefore ideally
suited for professional use. The Shun Classic blades are gorgeous to look at due to the distinctive semigloss pattern exhibited by the Damascus steel composite comprising 32 layers.This combination with the elegant, tapering handle made of black pakkawood, results in an overall aesthetic design that
puts quality and functionality at its core.
About the Shun Pro Sho serie

The Shun Pro Sho Series focuses exclusively on
single-edged and thus traditionally Japanese blade shapes. Thanks to extremely high manufacturing standards and corrosion resistant blade steels, this series is particularly suitable for continuous professional use. The knife's elegant design combines classic Japanese design language with contemporary features in a sublime fashion. Their blades embossed with an elaborate ornamental pattern, created using an innovative manufacturing process, form the knives' visual highlight. As in the Shun Classic Series, the
elegantly shaped and functional black pakkawood handle stands in stark contrast
to the blade's opulent patterns.
About the Michel Bras serie

For all those who love cooking: A delicately polished sharpness, an effortless feel in the hand when used and a refined beauty. Such
are the hallmarks of this collection of knives designed by Michel Bras. Achieving a perfect fusion of beauty and usefulness, of esthetics and gastronomy, was the goal that this great cook set for himself. Michel Bras knives are the ideal companions of all those who love cooking.The Michel Bras utensils represent a choice series of high-quality cooking utensils
for professional use. The entire product portfolio of the Series has been developed and manufactured with passion and an exceptional quality. The products impress with their rigorous combination of precision, functionality, and haptics.