Materials: Porcelain and brass
These candle stands have a Western design and are designed to hold tapered candles with a diameter of approximately 2.3cm. They allow for easy insertion of the candles, making them an ideal choice for lighting up your home decor.
Regular price
$110.00 USD
Regular price
Sale price
$110.00 USD
Unit price
per
Sale
Sold out
Share
View full details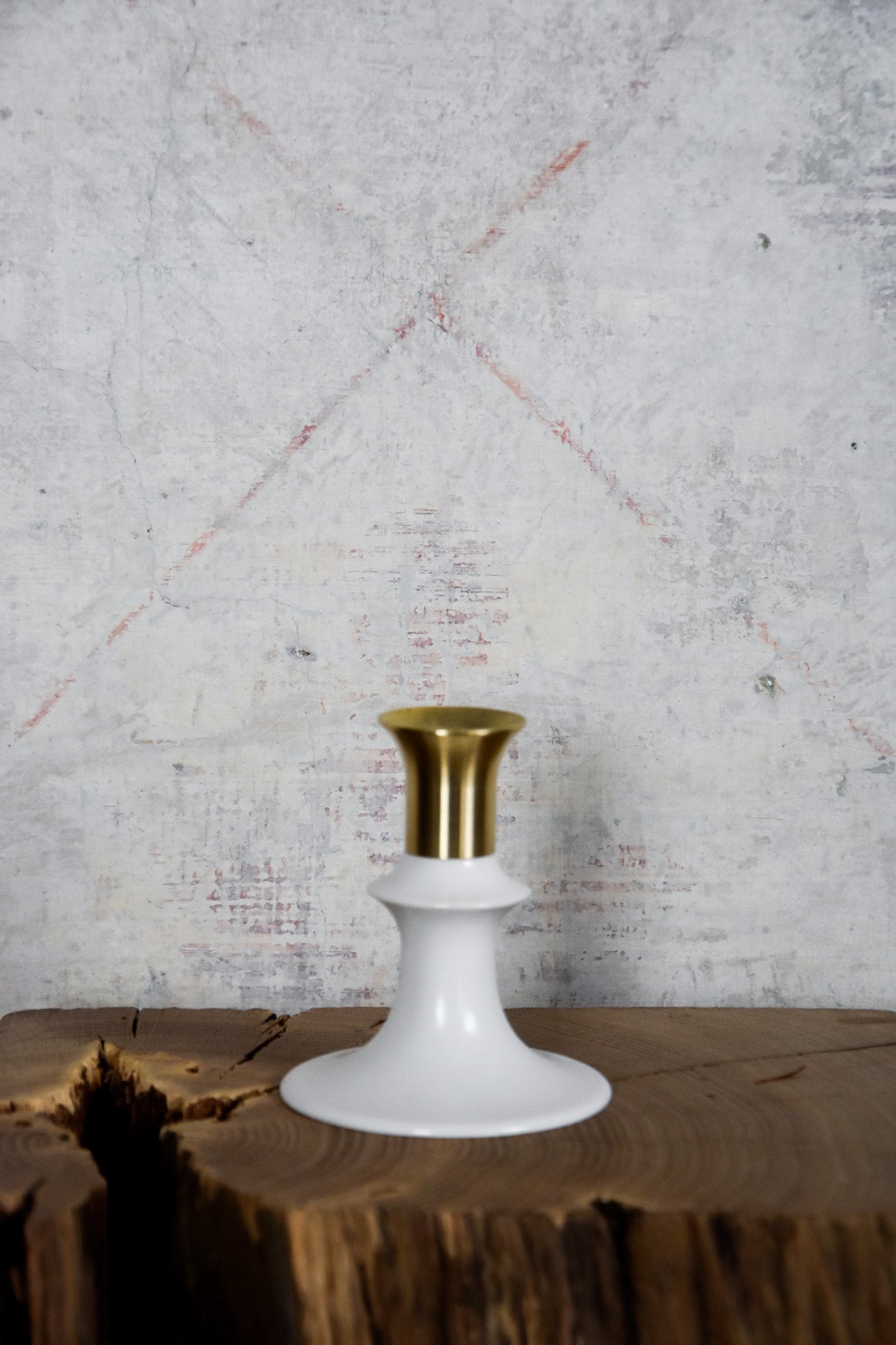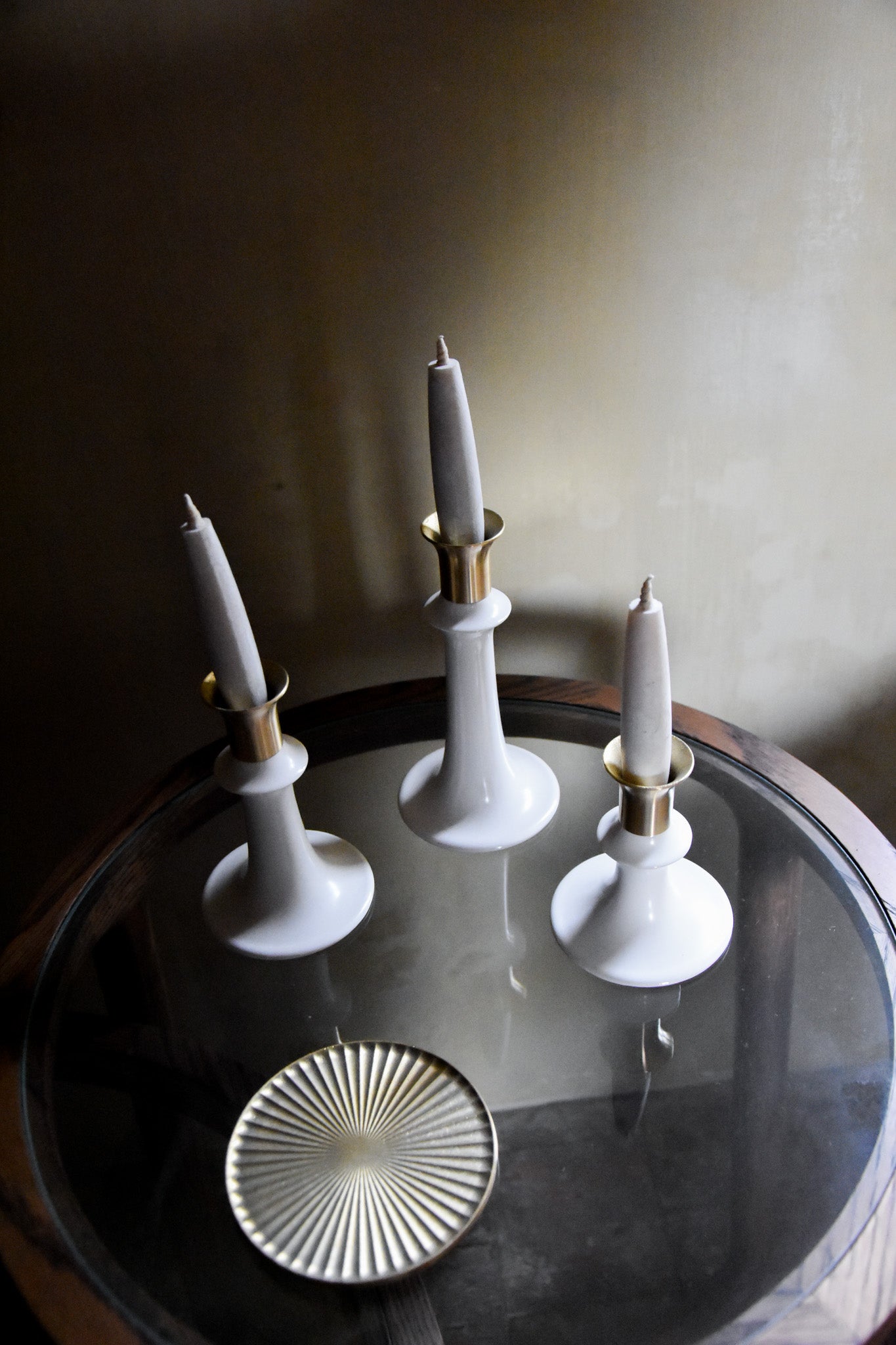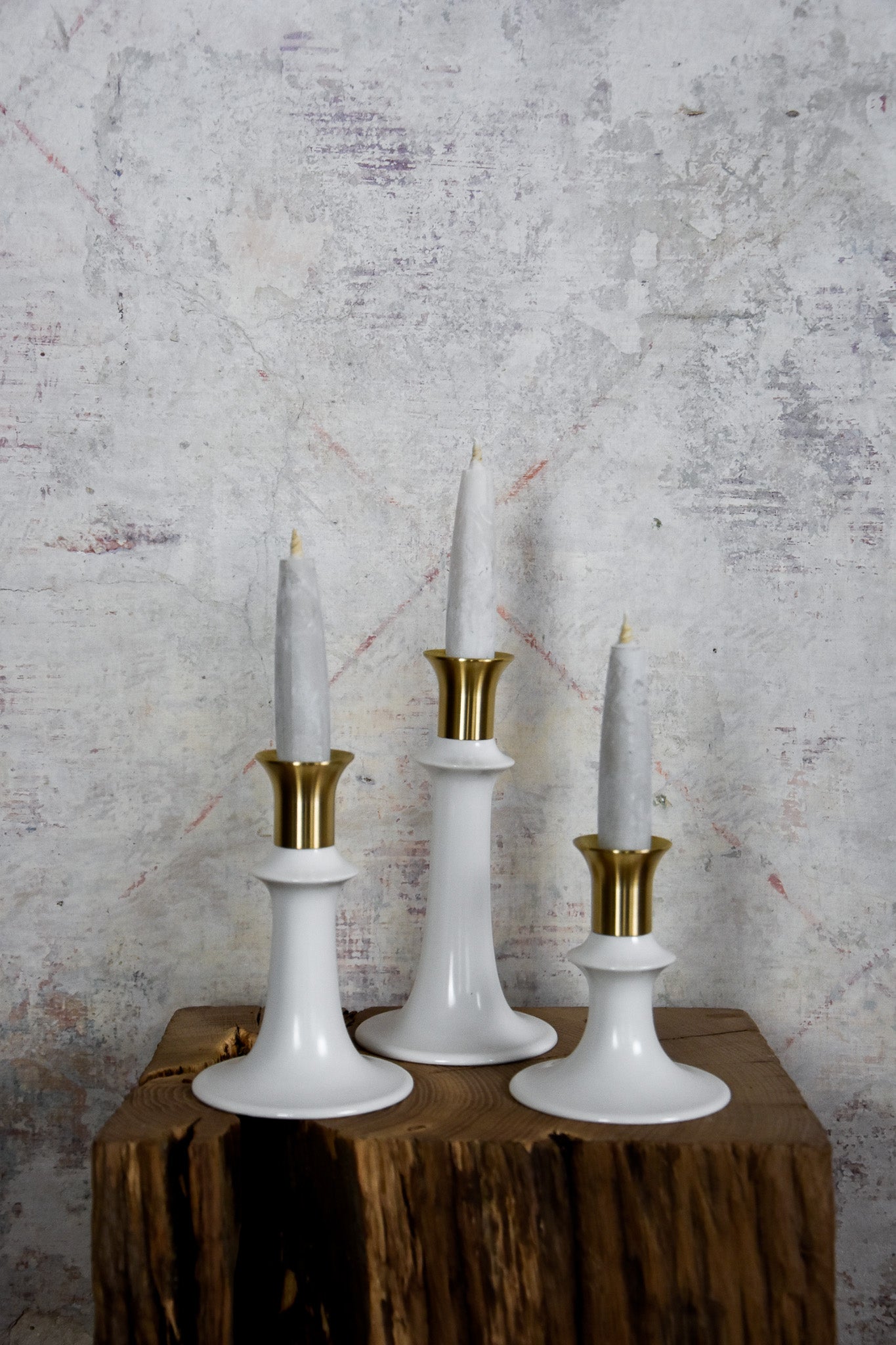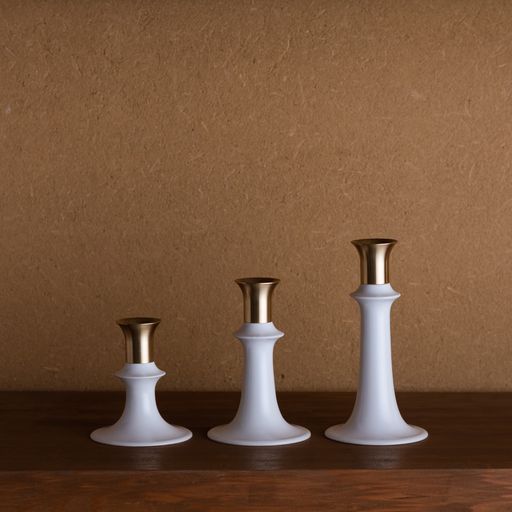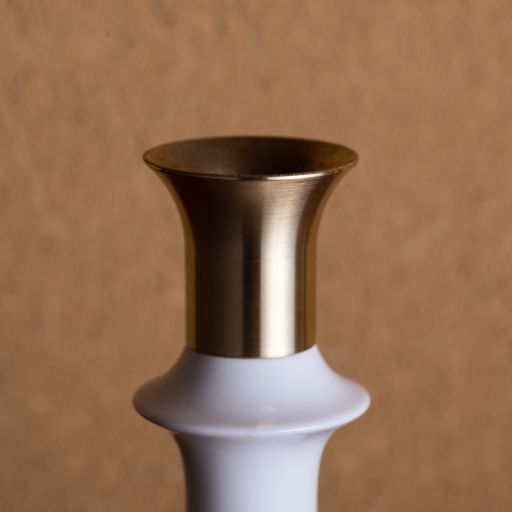 Jicon
About the brand

Jicon is a porcelain brand. The brand name means "porcelain (JI) in modern times (CON)." In Buddhist words, JICON means "seize the day." It also denotes "porcelain (JI) created by the house of IMAMURA" of the Touetsugama kiln, founded 350 years ago.
(Note that "IMA" means "modern times" in Japanese and can be paraphrased as "CON.")
About the materials

JICON uses unique blends of porcelain stones and glazes for their products. They strive to utilize materials that would otherwise go to waste and give them a new life. The Touetsugama kiln, with its long history, is the source of their porcelain, which possesses a matte texture and off-white color. The products are sturdier, heavier, and harder than traditional porcelain. While they may sometimes exhibit traces of pigments on the surface, these are regarded as unique characteristics to be cherished. JICON's materials and production processes are carefully designed to achieve
the ideal appearance and texture. Enjoy the distinctive, artisanal porcelain products from JICON in your everyday life.
About the designer

JICON is a porcelain brand launched originally by Touetsugama kiln together with a Japanese designer, OJI Masanori. The founder
of the JICON brand, IMAMURA Hajime, later in 2014 became independent as IMAMURA
Porcelain.
Disclaimer

1) JICON has a matte finish which is characteristic of
milky white porcelain.

2) Due to the matte finish, its surface is rough and not smooth

3) JICON is much harder than the conventional
porcelain wares because it is kilned at a higher temperature than the
conventional methods in the industry.

4) Because it is harder with the rougher surface, it kind of works as a file against metals (cutleries) and may result in streak markings.

5) Its milky white porcelain finish (HAKU-JI in
Japanese) makes the markings stand out rather clearly.

6) However, such markings are traditionally understood as scenery to the HAKU-JI pieces in Japan, which is how they have been enjoyed
for many years.

7) We would like you to understand that such markings to the JICON pieces should be enjoyed but not seen as defects or something that should be removed.If you do not appreciate these, it may be better to choose conventional plates with a smooth and shiny finish that are not marked easily with metal cutleries.

Each item is a unique display of craftsmanship.