Broom with long Japanese cypress stick

Can be stored together as a set with Dustpan L
Materials: Shuro bark fiber (windmill palm), Japanese cybress and stainless steel
The fine, supple fibers of the windmill palm allow our brooms to effortlessly sweep away dirt and dust without scratching surfaces, leaving your floors impeccably clean. In Japan, where cleanliness is highly valued, these brooms have been an integral part of everyday life since ancient times, with their simple yet elegant design reflecting a tireless pursuit of functionality. Crafted to endure, they are made to last for ten to twenty years, depending on usage, making them a cherished item that only gets better with age.
Regular price
$247.00 USD
Regular price
Sale price
$247.00 USD
Unit price
per
Sale
Sold out
Share
View full details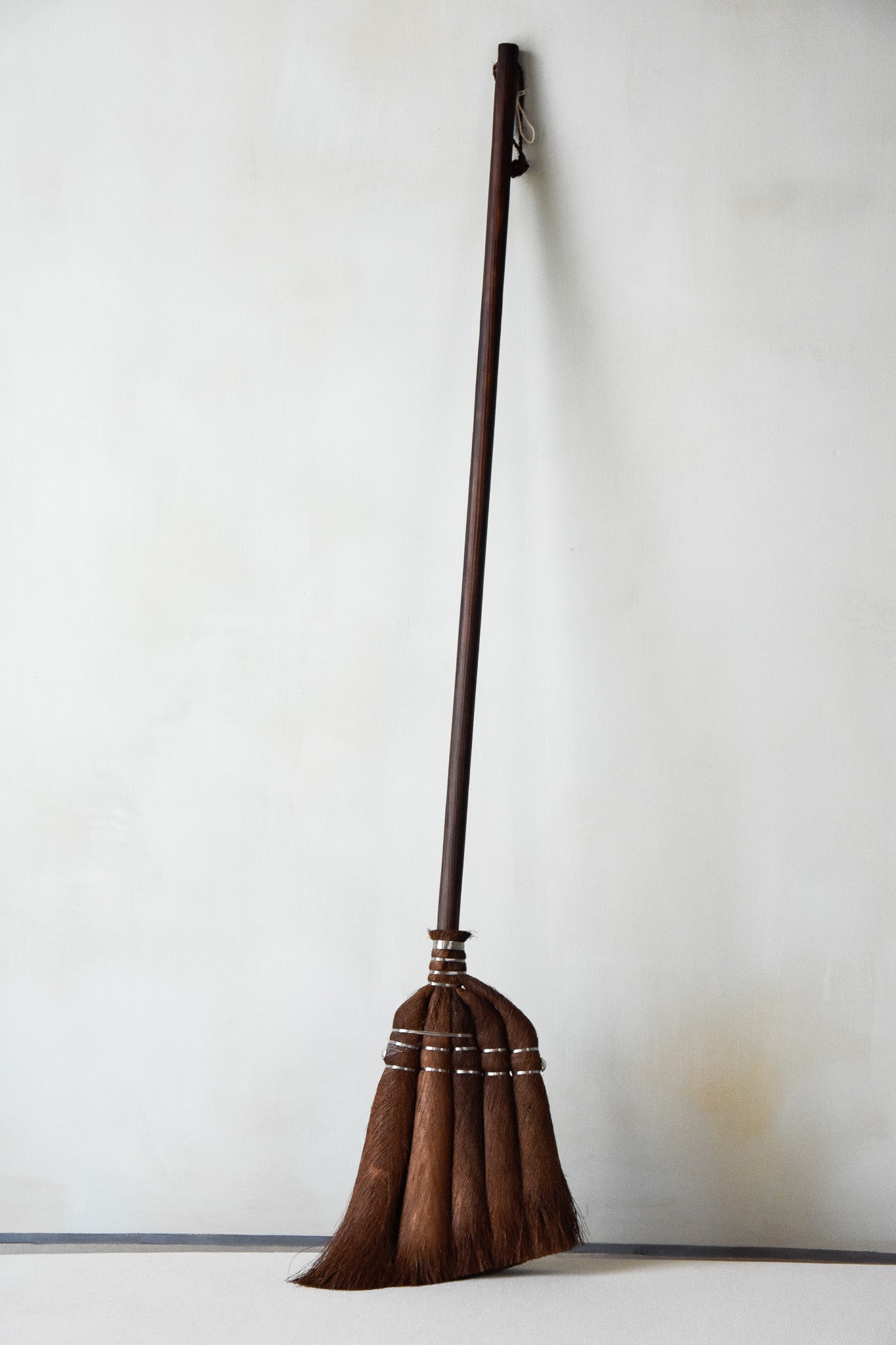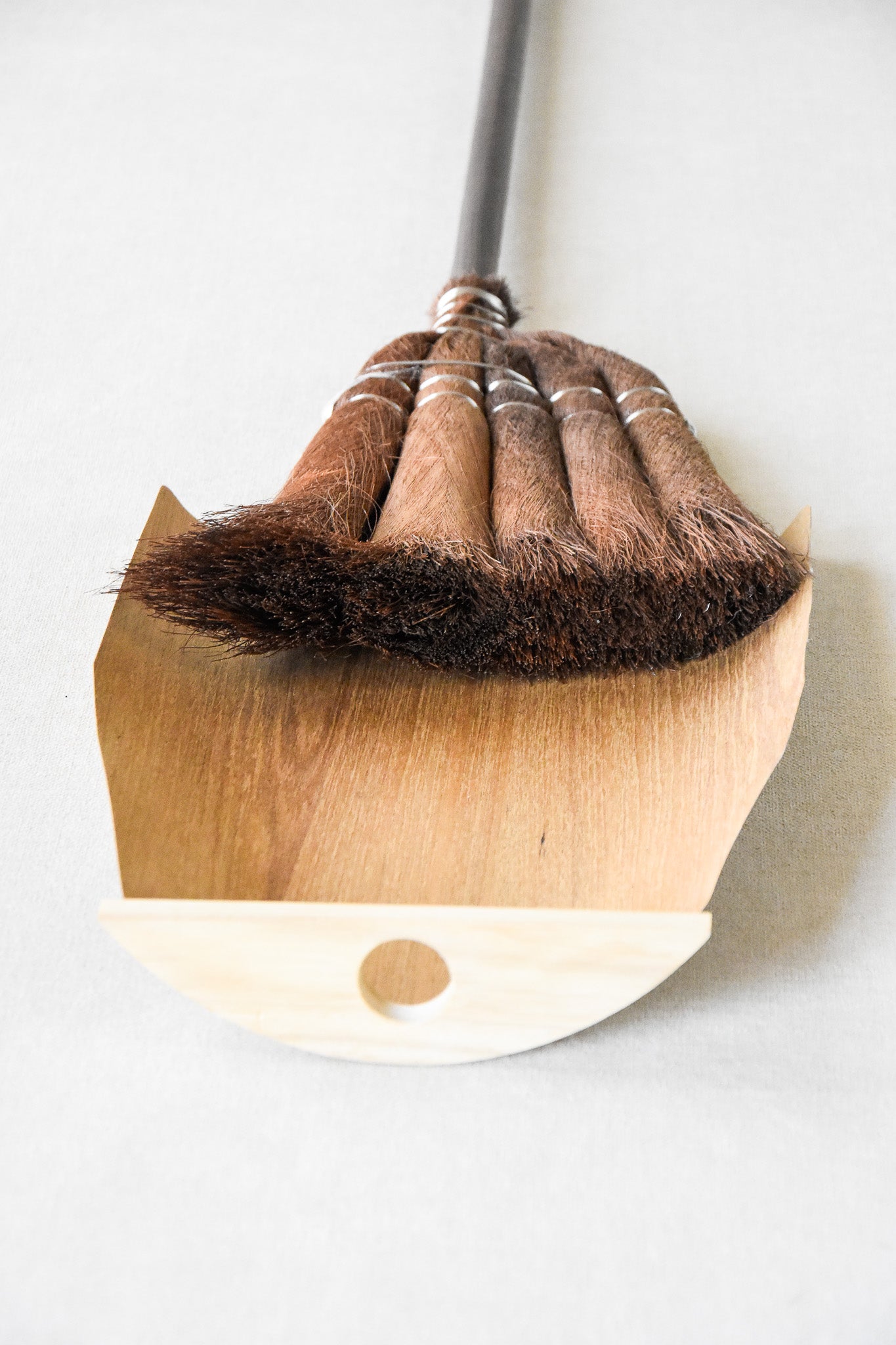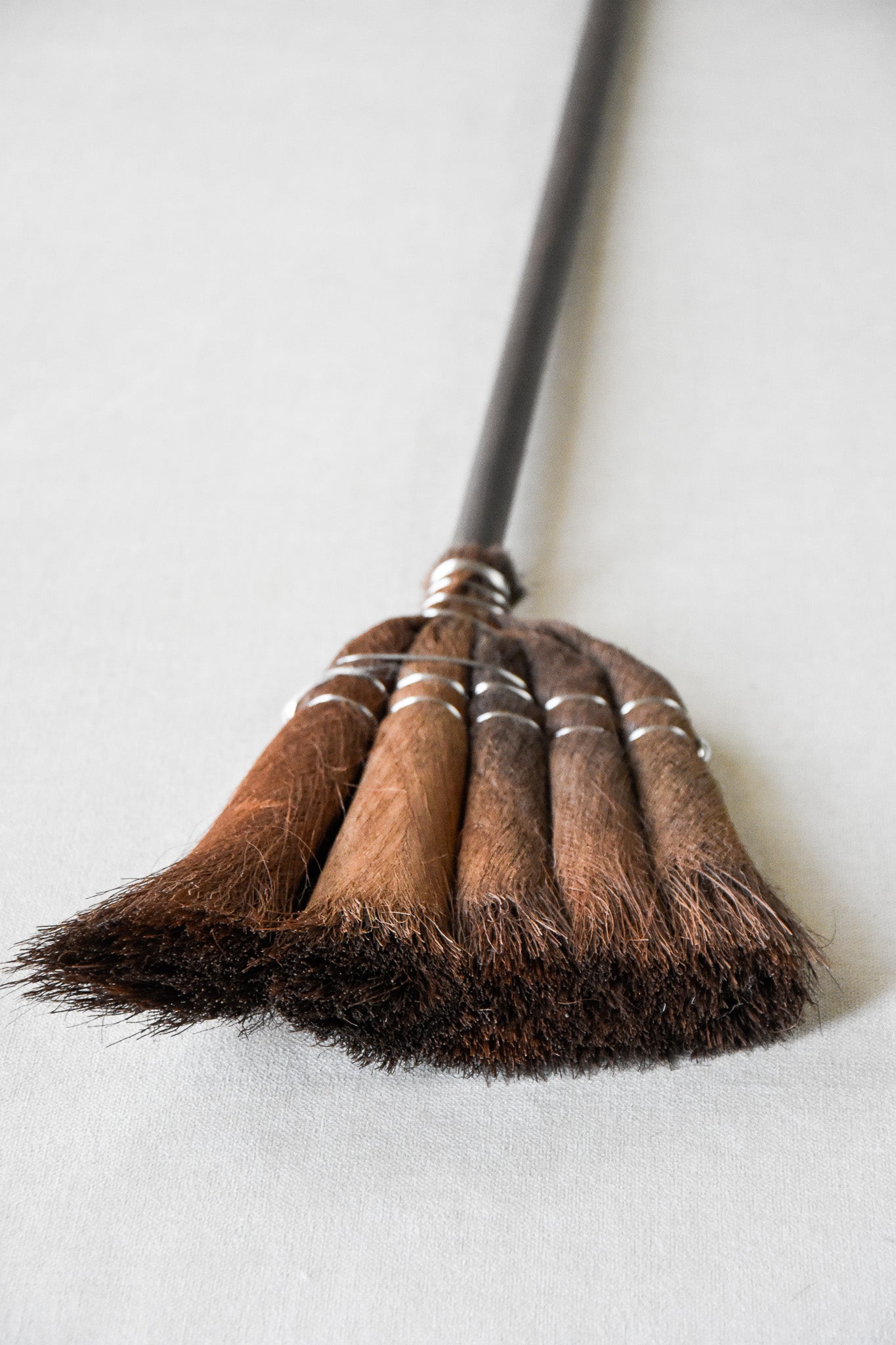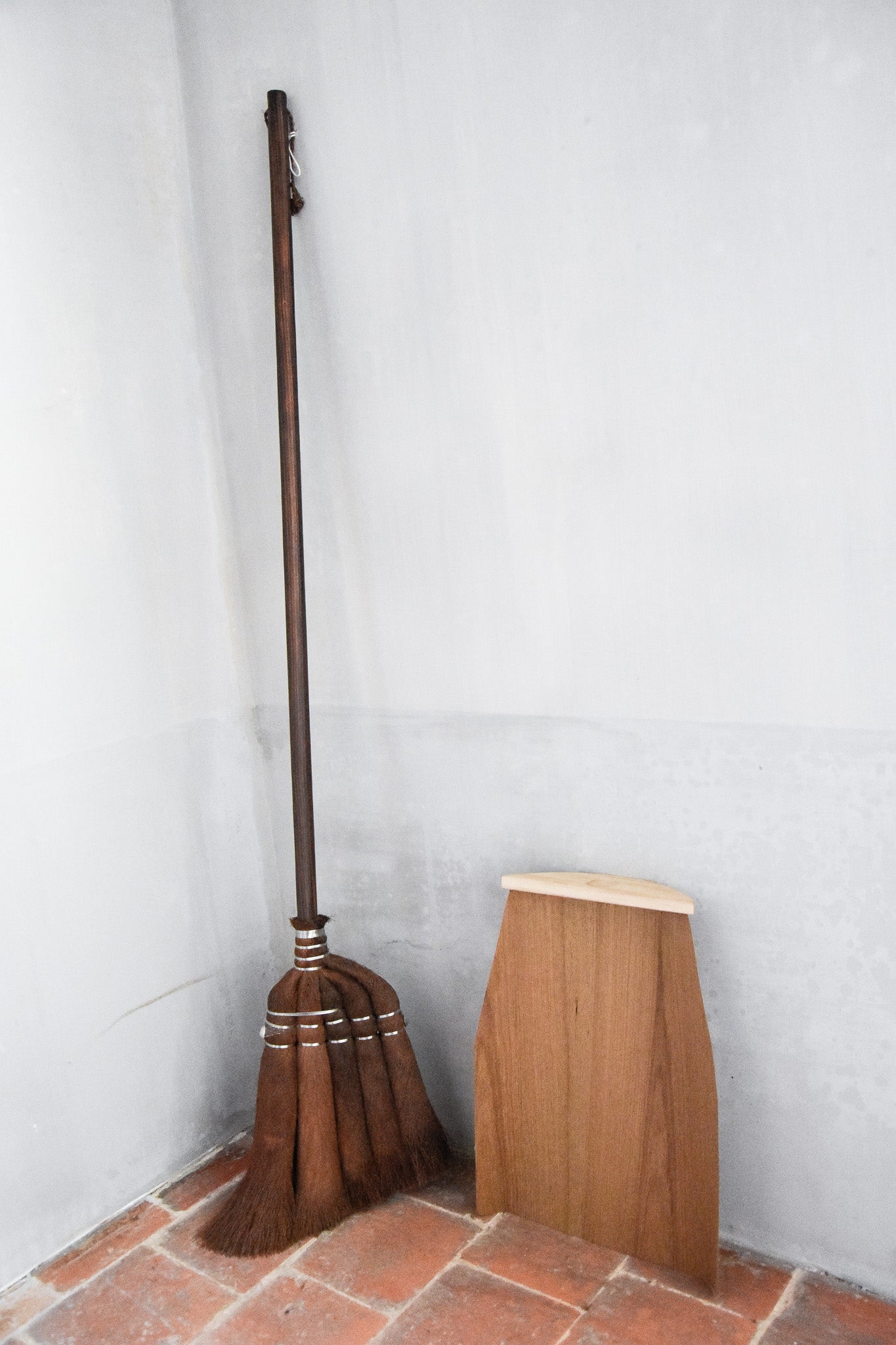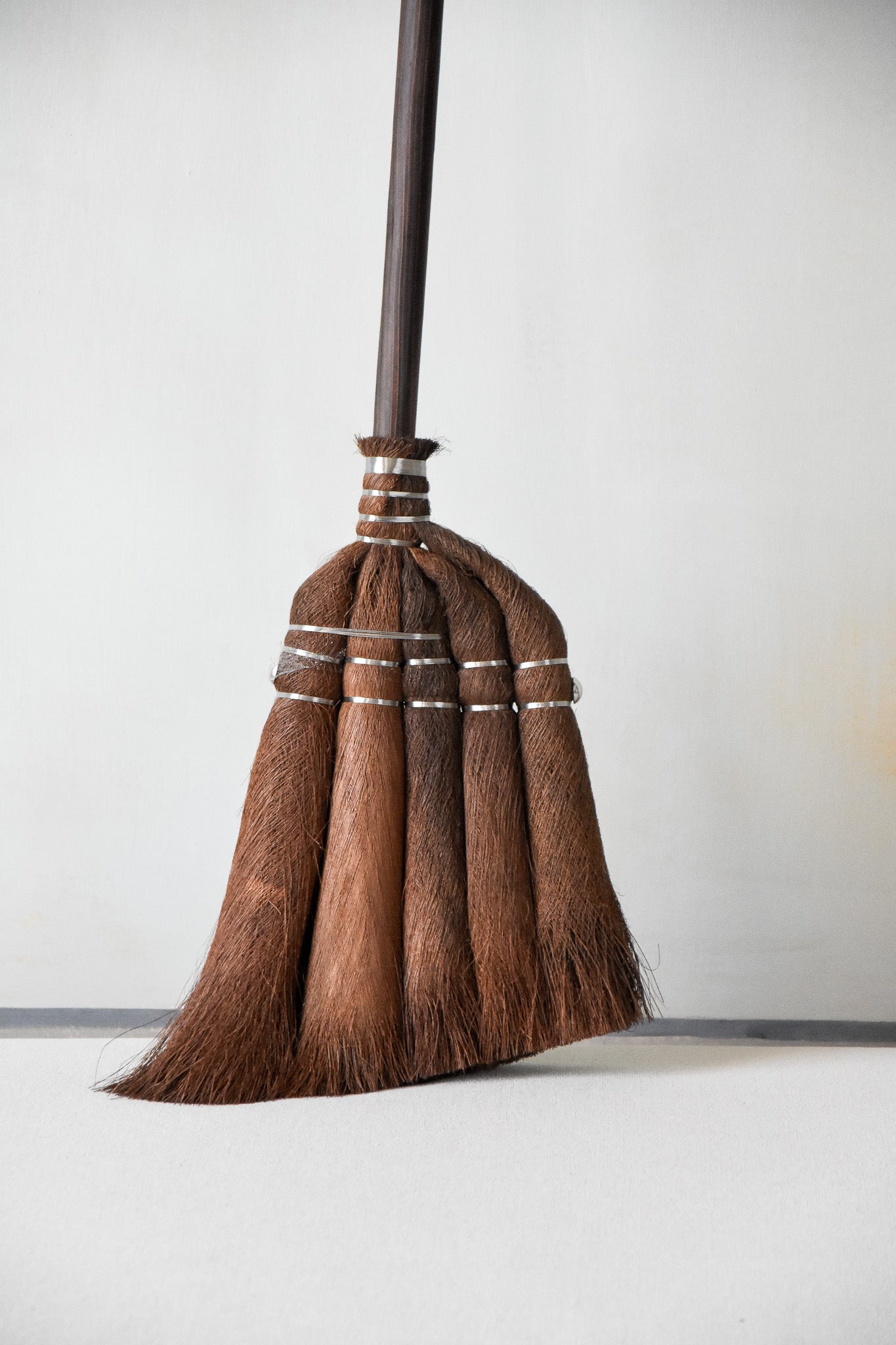 Takada
About the brand

Botanical brushes from WAKAYAMA, Japan. For over seventy years, the craftsmen of TAKADA have been handcrafting unique TAWASHI
brushes with a uniform texture. They use only the finest, carefully selected materials in the process.
About the material and process

The bark of the windmill palm tree, also known as SHURO, has been a well-known material in Japan for centuries. Its soft and flexible texture is used for brooms and scrub brushes called "TAWASHI" in Japanese. While the local industry utilizing domestic windmill palms had nearly vanished, TAKADA has revived the tradition
by crafting these traditional Japanese scrub brushes from the bark of windmill palms naturally grown in the KISHU area of Wakayama Prefecture. Though the brushes may appear simple, they are surprisingly gentle, making them perfect for washing and scrubbing fruits and vegetables. The fresh bark of the SHURO
tree boasts a beautiful luster, and the fibers have a uniform structure. They provide a refreshing sensation that revitalizes and invigorates your skin.