Tiny wooden flower vases
Note that these vases are NOT water proof
, so please do not pour water in them.
Regular price
Sale price
$28.00 USD
Unit price
per
Sale
Sold out
Share
View full details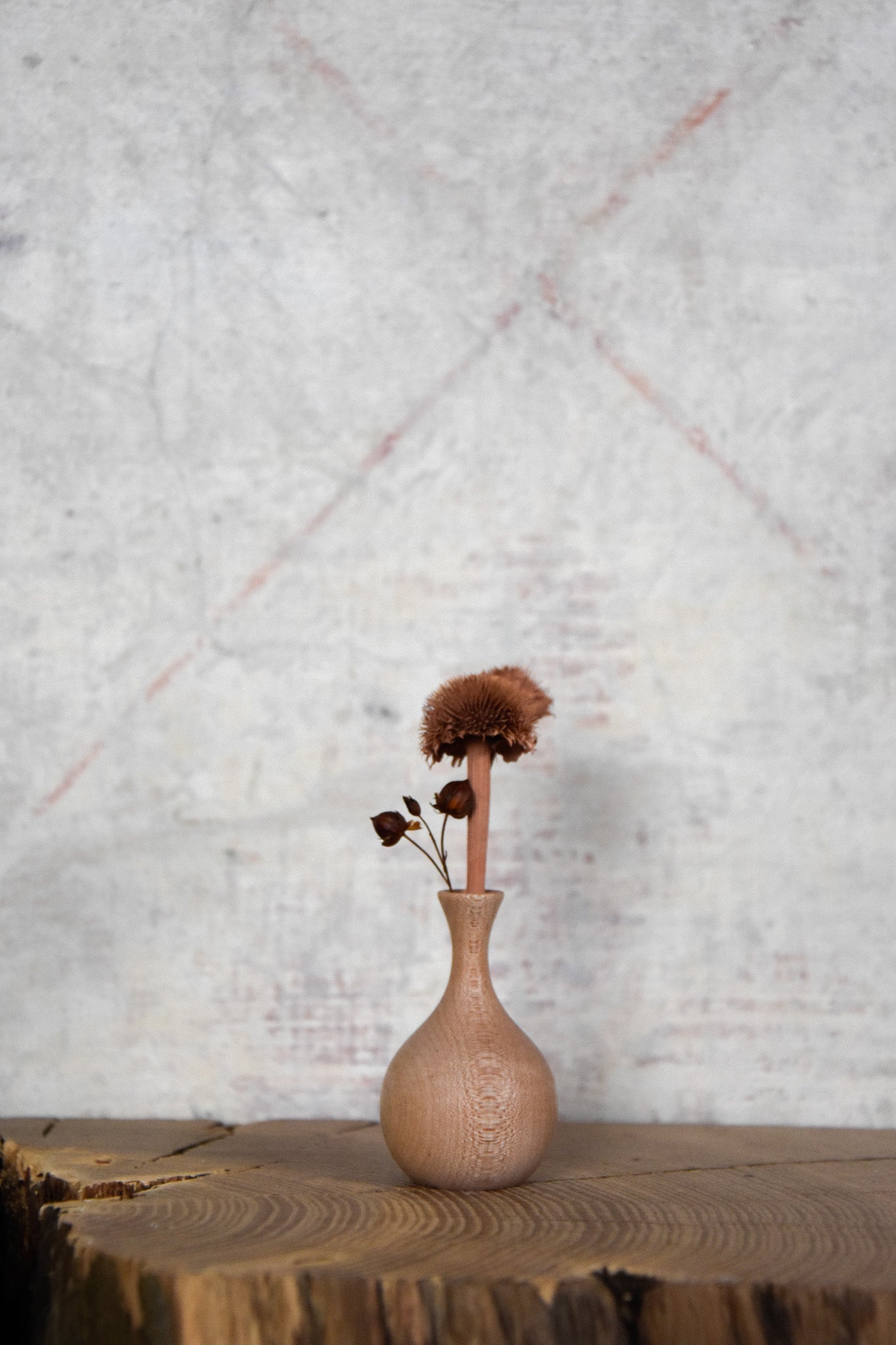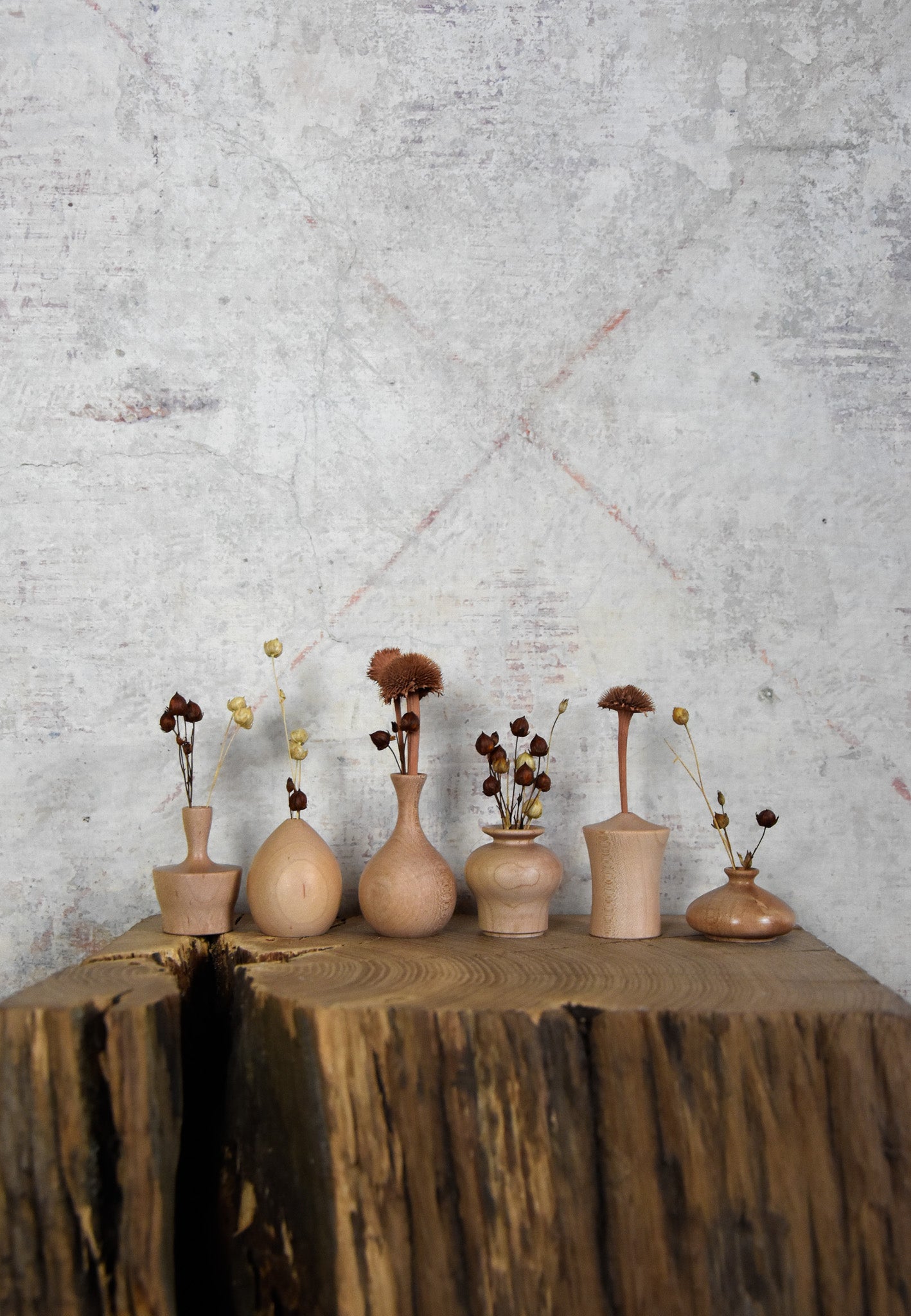 Akarino-tane
About the brand

Akarino-tane is a woodcraft and lightning atelier in Asahikawa in HOKKAIDO. The temperature there frequently drops to -20˚C. Perhaps due to its severe climate, Asahikawa has drawn in many frank and open artisans, the likes of whom cannot be seen elsewhere in Japan. They love the unique open-minded tradition in Asahikawa, and based on the tradition, they make products with unique designs, providing the warmth of wood. 

Each item is a unique display of craftsmanship.
About the designer

Inoue Hiroyuki (1979) born in the city of Asahikawa,
Hokkaido graduated from a technical college. Started working in Fukushima and
founded Studio akarino-tane in 2006.
About the vases

Akarino-tane's tiny wooden flower vase series are for ordinary hand-picked field flower. In the Japanese tradition of flower arrangement, flowers of the season are put in a specially
selected vase in such a manner that brings out the beauty of the flowers themselves. Note that these vases are NOT water-proof, so please do not pour water in them. Please find a beauty in the evanescence of flowers, withering to
death. If you do not like frequently changing flowers, it may be a good idea to put berry- or nut-bearing plants. These vases are all designed after 6 types of the classical Japanese flower vases: kinegata: mallet, tsurukubi: crane neck, natsume: jujube, kinuta: wooden block for beating cloths used for softening, uzujumaru: crouching, tokuri: Japanese sake decanter.
About the trays

The wood trays are hand-carved pieces by a master woodworker in the city of Asahikawa named INOUE Hiroyuki. Due to their unique
design, the trays look like they are floating.
About the lamp

The Hokkaido fir can be made thin enough to pass light through it. It is perfect for children's room as a bedside lamp during the times that they are afraid of the dark. It is designed to light up when rocked slightly and it automatically turn off its light after 15 minutes. Fir is a strong material that it is usually used forconstructions.  It is a distant material for arts and crafts. Nevertheless, this design showcases the
beauty of its natural white wood color and when dimmed with light, it creates a pale pink color warming the atmosphere of a room.